Volkswagen Group's division in Russia – Volkswagen Group Rus – has entered into a joint venture with the Uzbek state-owned corporation Uzavtosanoat to assemble cars in Uzbekistan.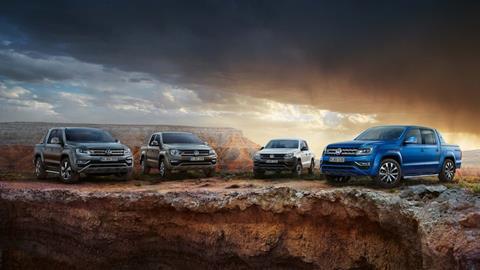 The deal was formalised in an inter-governmental agreement signed by German president Frank-Walter Steinmeier and Uzbek president Shavkat Mirziyoyev in Tashkent at the end of May.
VW's investment in the project is estimated at €40m ($44.6m), an Uzavtosanoat spokesperson told local news outlet Sputnik, and the partners are assessing the existing capacities and infrastructure in Uzbekistan to best determine where to localise VW production. That assessment is expected to be finalised by the end of this year and there is so far no indication of whether this entails building a new plant or repurposing an existing facility.
As of today, Uzavtosanoat runs three automotive plants in the country, with only the Asaka plant assembling light passenger vehicles. In December, Uzavtosanoat reported that the plant, which it took full ownership of from GM at the beginning of this year, had reached full annual output capacity of around 200,000 vehicles.
Shavkat Umurzakov, director of Uzavtosanoat, said in May that the corporation would invest $750m to expand the Asaka plant for production of the Chevrolet Equinox, Traverse and Trailblazer. According to Umurzakov, around $250m is due to be invested into modernisation of the engine plant – GM Powertrain Uzbekistan, an investment required to increase localization in Uzbekistan to 50%.
However, during his visit to the Asaka plant, president Mirziyoyev warned that it could be liquidated unless it created more jobs in the near future, something that might motivate Uzavtosanoat to further expand production one way or another.
VW plans to assemble vehicles in Uzbekistan from its group portfolio, according to Umirdgan Salimov, chairman of the board of Uzavtosanoat, and will begin with the Volkswagen Amarok pickup truck (pictured).
Before that happens, however, the German carmaker needs to agree with Uzavtosanoat on a price tag for local sales. Salimov said VW cars were priced "above the average" for Uzbekistan and price was a crucial factor given the average monthly wage was around $370 in 2018, according to the national government.
For the Uzbek market the Amarok is a promising product said Salimov. It is brand new to the country and Uzavtosanoat's marketing department forecasts that the pickup segment is set for fast growth in the next three or four years.