US finished vehicle logistics provider, Acertus, has launched a transport management system (TMS) for its automotive customers.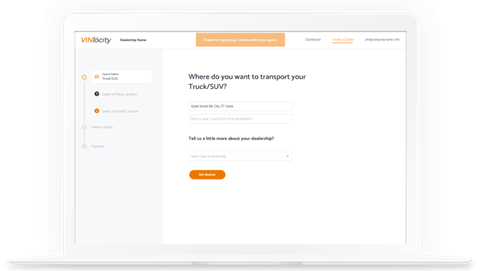 The company said its new VINIocity platform can connect customers to pre-approved carriers representing 20,000 trucks and streamline the shipping process with free quotes, standard and expedited shipping rates, automatic shipping for single or multiple units and real-time tracking. Shippers also have the option to schedule pickups and deliveries.
"For years, coordinating car shipping logistics has been a thorn in the side of the dealership. Traditionally involving several different vendors and endless phone calls, shipping is a drain on both time and resources," said a company spokesperson.
John Heimann, chief information officer at Acertus stated: "VINlocity, powered by our data lake, helps customers turn data into actionable insights that help them run their business more efficiently.
"Intentional in design, the user interface makes adoption easy, so dealers can spend more time selling vehicles, not moving them."
Acertus was formed last year when Metrogistics reorganised its business with its partner companies. It provides transport services, including haulage and driveaway, as well as fleet logistics and management, with more than 60 vehicle storage locations across North America.