BLG Logistics operates in three different areas: automobile logistics, contract logistics and container logistics. BLG Automobile Logistics is the division that offers Iogistics services for finished vehicles and ro-ro cargo. Its network for automobile Iogistics consists of 20 auto terminals in seaports and in the hinterland. All terminals are equipped with PDI and technical centres.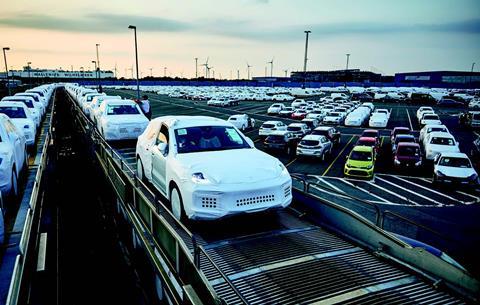 The network is linked by intermodal transport services including truck, rail and barge. In 2018, a total volume of 6.3m vehicles was handled in the network.
Bremerhaven, Germany
In Bremerhaven, BLG Automobile Logistics operates one of the biggest auto terminals in the world, handling 2.2m vehicles per year.
Gioia Tauro, Italy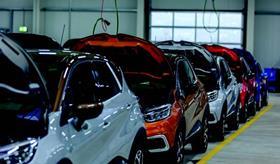 In Gioia Tauro, BLG Automobile Logistics operates an auto terminal together with a shipping line. Both ports are hubs and serve as transhipment centres for their respective regions, the Baltic Sea and the Black Sea for emerging markets in eastern Europe.
Gateways to Europe
Auto terminals in Hamburg and Cuxhaven are complementary short-sea and ro-ro terminals, but at the same time in-gates for European trades and Iocal vehicle distribution centres.
Trucks and rail wagons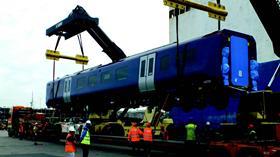 Hinterland terminals in Germany serve as relay stations for the distribution of vehicles from factories to ports, from factories to dealers and from ports to dealers. The Iocations are Dodendorf, Neuss, Duisburg and Kelheim. A fleet of more than 500 auto trucks is operated in Germany and Europe.
BLG Automobile Logistics operates 1,500 rail wagons. Furthermore, eight roro barges are operated on the Rhine and Danube rivers for the purpose of vehicle transportation.
Koper, Slovenia
At the port of Koper in Slovenia, BLG Automobile Logistics handles cars from and to Mediterranean destinations.
Eastern Europe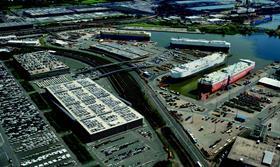 Presently, BLG Automobile Logistics is expanding into eastern Europe and has built up terminals in Poland, Ukraine and Russia. In Poland, auto terminals are located in Gdansk and in Dabrowa Gornicza, linked with a fleet of 55 BLG trucks.
In the Ukraine, BLG Automobile Logistics operates a terminal in Kiev, a branch office in Illychevsk and a fleet of 60 trucks for inland distribution.
In Russia, BLG Automobile Logistics operates an auto terminal in the Port of Bronka. Together with a local partner, we can offer the complete range of automobile services such as transportation, storage, customs clearance and technical treatment. A fleet of 80 trucks is also available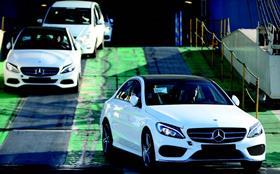 ADDITIONAL INFORMATION
• 35% of total BLG Logistics Group business is in automotive
• Existing customers include: Daimler, BMW, VW, Audi, Porsche, Hyundai, Kia, Skoda, Suzuki, Mitsubishi, Isuzu, Nissan, Opel, Ford, Fiat, Chrysler
• Turnover 2018: €1,141m ($1,26 billion)
• Turnover 2017: €1,087m ($1.25 billion)
• Active in Germany, Poland, Ukraine, Russia, Slovenia, Italy, Spain, Portugal, USA, Brazil, South Africa, Morocco, Malaysia, India, China, South Korea,Cypr