Three expert panellists from across the logistics world discussed the importance of data-driven models, innovation, customer-centrism and the significance of failing-fast.
"When customers ask us, 'how good is your ETA?' we say, 'well that depends - how good is your supply chain at the moment?'" These are the words of Christine Krathwohl, VP of Global Business Development at FreightVerify, who panelled at the 'Innovation Power Hour' session on day 2 of Automotive Logistics & Supply Chain (ALSC) Global 2023, in Detroit, Michigan.
ALSC Global is all about the latest innovations and technologies for automotive logistics, and the innovation power hour focused on pitching these ideas in concentrated form
Disrupting disruptions with data-driven models and estimations in Automotive Logistics
And with this ETA-centred quote from Krathwohl, right away we dive into supply chains and disruptions. As a LogTech company, FreightVerify occupies a critical frontier where supply chains and technologies converge, giving us an interesting insight into the workings and relations of both. And in many ways, ETAs serve to mark the driving KPIs in automotive logistics.
From FreightVerify's position, and to shed light on wider industry trends, Krathwohl said, "during our journey, we launched GM and Ford. We also launched Hyundai Genesis because the number one thing they needed was a better ETA. From a selfish point of view, we want every major OEM on our platform; as then our ETA can only get stronger, because then we will be able to more accurately model and ask, 'What is the real network doing in North America? And what is the real network doing in Europe right now? Where are we seeing delays? Where are we seeing hazardous materials?'"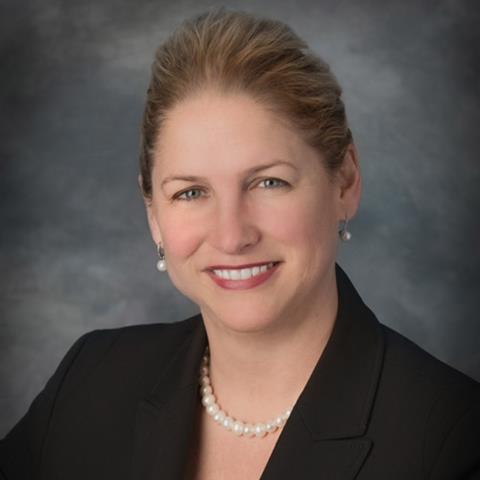 The striking point here for automotive logistics is again one concerning data, and with that data, greater potential for modelling and prediction. Both in quantity and quality. The question on many people's minds in automotive logistics is, however: "How effective is it, to try to increase predictability as an answer to unpredictable supply chains? And can this actually be done?" Automotive logistics companies are rushing to develop sophisticated systems as if in answer to this very question.
"We work very hard to make sure that we are taking care of our customers with solutions that we can scale." - Christine Krathwohl, Vice President, Global Business Development, FreightVerify
But the unpredictable logistical landscape - which has acted like a kind of arms-race between disruptions fighting to hinder logistical companies, and the sophisticated adaptations they are developing to avert these disruptions - has meant that only the most innovative suppliers and companies will remain competitive.
And one thing is certain: innovation is no longer merely a choice.
Logistical innovation is no longer a choice: it's an imperative
Krathwohl made an interesting point about the snowballing status of innovation in logistics: "At the highest levels the CEOs of the OEMs are demanding innovation, and if you're not bringing this innovation to them then you're not going to be sitting at their table for long - and you're not going to be their supplier. So, we can innovate, we can be the disruptor, we can collaborate with our customers on solving their problems."
The race is not just one against disruption, but is also one against time in innovation. Krathwohl added, "three years ago, I don't think any innovation from logistics would be put in front of the CEO of an OEM. But now, I think it's ripe, I think it's demanded, I think it's expected." But the central question, she says, is "how do you collaborate with your customers to really understand what their pain points are, and how you can solve them?"
Roman Noack, CEO and co-founder of freight logistical company, Helrom, agreed to this impetus for innovation, adding: "the industry is very open right now to new solutions; as we see in Europe.
"Is there room for deviation? Yes, but then everything is about information going towards ETA." - Roman Noack, Chief Commercial Officer, Helrom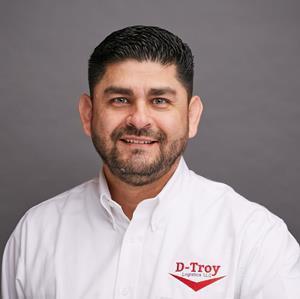 "With truck driver shortages the crisis continues, and companies are also receiving various pressures for decarbonising, which means transforming products which they have been used to over the past 10, 20 years."
It's clear that innovation is critical to competitive advantage; both as a means to stand out from the crowd, and also to rise with the swift dispensation of legacy tech and operational culture in the wider shifting landscape. But how are automotive logistics companies approaching this north star?
Agustin Sustaita, CCO of door-to-door cross-border logistics provider, D-Troy, added, "yes, customers are open to know what is new and what can support their circumstances. From our side though, the most important thing is to be resilient and focus on delivering solutions that are flexible, adaptable and agile."
Is customer-centrism the gold-standard to automotive logistics service provision?
All of these attributes in automotive logistics are ultimately geared towards enhancing customer satisfaction, and customer-centrism is the new gold standard for automotive logistics and beyond.
But like any developing industry, the way to approach this is still open to interpretation. For D-Troy, the strategy is one that revolves around customisation. Sustaita said, "we have to ask how we can be more flexible, adaptive and develop tailor-made solutions - because each customer has different requirements and needs."
For Krathwohl, and for FreightVerify, the approach is quite different. She said, "we have customer success teams that are embedded with the OEMs because we truly believe that's what really drives our value. But the solutions we create are not customer specific. We are creating solutions that solve industry problems, and even across verticals.
"We work very hard to make sure that we are taking care of our customers with solutions that we can scale."
So for Krathwohl, the problems lie within the wider industry environment, and the way to achieve customer satisfaction is to create solutions that solve issues on the macro level.
"Conceptually speaking, you need to think that there's no room for failure, and to focus and work hard on avoiding that." - Agustin Sustaita, Chief Commercial Officer, D-Troy Logistics
Krathwohl said, "we do provide some unique customisation that we can do on the config-side to make the customer feel like it's their solution, but on the back-end, we can scale it to all of our customers." With such a rapidly developing environment however, agility doesn't - and can't - escape the equation. She added, "we use the agile process which means that every three weeks we are deploying changes to our platform in the form of new innovation, customer voice and even launching new business."
But adapting to customer needs can mean that organisations may be rendered reactive, instead of being proactive. In terms of achieving the latter, Sustaita said "data analysis is the key to understanding customer needs and developing solutions in advance for them.
"Data driven simulations allow us to anticipate those situations for the customer and then we work together to fine-tune these solutions for their needs through continuous improvement tools."
Another day, another dollar? Adapting automotive logistics to fiscal pressures
For automotive logistics, every second and every dollar (and its equivalent) is crucial. That's what all this innovation, and all of these efforts towards customer satisfaction are for. But again, it's clear that different companies have very different approaches to solving the same issues. The sheer expanse of disruptions meant that many companies, and their clients were, and still are, being squeezed in terms of available finances and this has led to questions surrounding the efficacy of scale-up, transformation and innovation in an environment of increased fiscal pressure.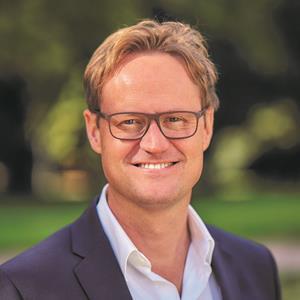 On this point, Krathwohl said, "FreightVerify is a technology company. We invest in new technologies, new innovation and we tell any new customers that we don't call on proof of concept." But what about potential automotive suppliers and clients that want to utilise more agile logistics services but anxious in terms of investment? What are providers doing to make sure that supply meets demand? Krathwohl added: "we know we have built, and have solutions that will add value, so we don't ask for a single dollar up front."
Helrom is taking a similar approach, providing logistical services that automotive companies can use without placing unnecessary financial pressures to transform their approaches. Noack highlighted that they are providing a solution where their customers do not have to make any extra investment for their 'road-rail-road' logistical services since, "the price is no higher than using just roads for logistical operations. The only resource they need to invest is their time."
The fail-fast, fail-safe approach to innovation and continuous improvement through agility
Anybody in automotive with their fingers in logistical pies will know that on every side of the equation, and across industries, development is to some extent experimental.
Many logistical companies or their tier suppliers may never make the leap due to anxieties surrounding trending unfamiliar ground. This would be a mistake. To remain where it is safe, is inherently unsafe, and as said earlier; innovation is no longer a choice. Krathwohl points out that her company is not afraid to 'fail fast', "because we know that we can fix even faster."
To achieve this, she says that the key is really listening to the voice of the customer, and in terms of being proactive to change, she candidly stated, "dots on the map, don't deliver value to your customer. What delivers value to your customer is everything else that you put around those dots, like intelligent UTA, business analytics and intelligence."
For Noack though, he takes a different approach. He said, "From our perspective, we don't really see any room for failure, because on-time-delivery is precisely our service offering, so we have built a robust business model around that.
"But, is there room for deviation? Yes, but then everything is about information going towards ETA." Noack emphasised that it's important for his company to inform their customers of any disruptions as soon as they arise, highlighting the importance of data in not only streamlining logistics but also in enhancing customer relations.
Sustaita seemed to reconcile these seemingly different approaches. "Conceptually speaking," he said, "you need to think that there's no room for failure, and to focus and work hard on avoiding that. However, if disruptions occur, it is the quickness to react to them; to learn from what happened; to transform it into a continuous improvement approach, that will determine your success.
"You have to aim to be excellent, and learn to react, if not."
These were just some of the issues being tackled at Automotive Logistics & Supply Chain (ALSC) Global 2023. To find out the 'Top 3 focuses' for automotive logistics at ALSC Global, click here.