Tracking parts and vehicles is essential to any functioning logistics network, and OEMs and providers are increasingly looking for new ways to improve transparency in complex global supply chains.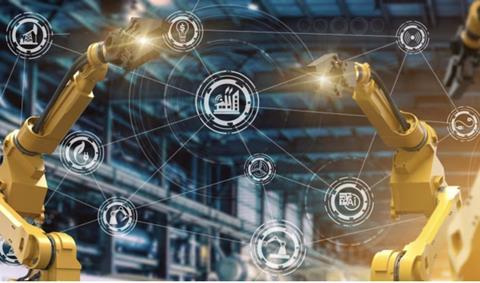 Polte, an innovator of cloud-location technology, is developing systems that track parts and materials in transit using 5G networks. 5G enables connection to the cloud, and the transition from 4G is one of Polte's primary focuses.
The company is now in the early stages of developing its 5G Precise Positioning tool and is working with partners to support private networks in Industry 4.0 use cases in manufacturing or warehouse operations. The application can be deployed in public clouds, though can also sit behind the firewall in a private network. 5G provides companies with ultra-secure communication to all devices and to their own cloud architecture, according to the company. It is also more accurate than alternative technologies such as GPS, said its CEO Ed Chao.
"Instead of using GPS, digital transformation is needed, particularly in things like supply chain, logistics and transportation," he said. According to him, traditional GPS technology can be flawed and fail to give the best accuracy. The battery life is also difficult to maintain. Added to which, wi-fi only works in specific locations and Bluetooth is limited in its range.
That goes against the goal of any OEM or logistics provider, which is to be able to track critical assets, knowing where they are whether they be indoors, outdoors or even on the back of a truck.
Compatible tech
Introducing new technology is often a question of compatibility with the existing infrastructure.
"There are multiple phases for people to be able to digitally transform their operations," Chao said. "If they're starting from scratch and they have a brand-new factory, there's a lot of things to think about in terms of what infrastructure to put in place that allows them to not have to retrofit things [at a future point]."
The sort of 5G technology Polte is using removes that concern because investors in the technology can use the existing infrastructure
Polte's location technology provides real-time visibility from place to place, as well as tracking temperature and detecting if an item has gone to the wrong place. This feature is pertinent just as logistics providers tackle complications relating to moving lithium-ion batteries in larger numbers amid a sharp rise in global demand for electric vehicles.
"Imagine having a sensor that is always connected wherever it goes and has the ability to detect shock and heat," he said.
Likewise, the cloud location system allows for a precise location to be identified with no additional hardware. As the system works across every operator globally, using existing infrastructure for operators is a significant benefit.
Logistics has been hampered in recent years by a series of global upheavals, from the Covid-19 pandemic, the outbreak of war in Europe and lengthy city-wide lockdowns in China.
In terms of crisis response, the fact that a company does not need to build in or renew specific infrastructure to locate parts or materials more accurately makes it easier to deploy and can enable a faster reaction time when time is of essence in the face of disruption.
Chao predicted that cloud location will encourage 5G rollout en masse and could become standard in the next three to five years.
"I see cloud location becoming the de facto foundation for what drives 5G," Chao said.