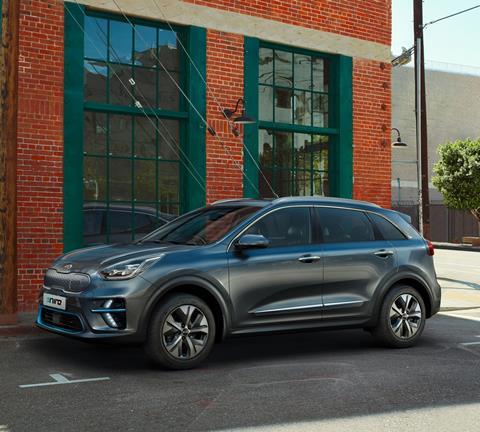 Sales of electric vehicles (EVs) still need to gain momentum but that depends on a lot of issues, including cost, adequate charging infrastructure, and a clearer roadmap for consumers on exactly what technology will eventually win out. Nevertheless, demand is strong in the UK.
Latest figures from the Society of Motor Manufacturers and Traders (SMMT) show that registrations of EVs in the UK this year have reached nearly 33,000, an increase of 135.6% more than the same point last year.
KIA Motors UK is one of the companies trying to cope with that demand. Its entire allocation for the e-Niro sold out in the first few months of this year and it has 3,000 orders to fulfil going into 2020 for that model, the Niro HEV and PHEV models, and the Soul EV.
Kia EV sales in UK
Model 2018 full year 2019 ytd
Soul EV 423 30 On sale until Q1, 2019
Niro HEV 5,152 7,058
Niro PHEV 1,271 1,027
e-Niro Not on sale 670
Total 6,846 8,785
At last week's Automotive Logistics UK summit, Awais Ajmal, general manager of supply chain at Kia Motors UK (pictured), said that growth in demand brought with it some important considerations, including having a charging infrastructure in place to handle the imports when they arrive and distribute them to dealerships across the UK.
Kia is importing its EVs to the UK from South Korea and Slovakia on a build-to-stock basis, with a five-week delivery time for the former and a month for the latter. That has implications for the charge in the vehicles on arrival, making a charging infrastructure essential.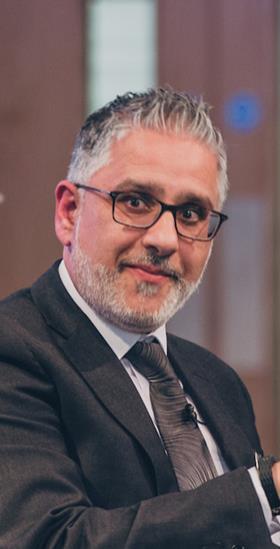 "We invested around £20m to purpose this and ensure we have the capability to charge our own vehicles," said Ajmal, adding that the project is near completion and by April 2020 it will have a charging infrastructure in place.
Ajmal said that for the UK the installation and maintenance of a supporting charging infrastructure will be an "immense cost" and if manufacturers and logistics providers had issues dealing with that cost it was a larger issue for the dealerships, which had already invested millions of pounds into facilities to sell the cars.
"Being able to take the burden away from the network and, for us as an OEM, provide the vehicles fully charged is added customer value," said Ajmal. He added that it would also be necessary as deliveries direct to customers from the point of manufacturing or import (rather than from the forecourt) increased.
On the subject of moving vehicles that are powered by lithium-ion batteries, which are designated a hazardous good, training of service engineers is essential and Kia is working with transport and logistics provider BCA to do so.
"It is high-voltage equipment that they are managing so there is a duty of duty of care," said Ajmal, adding that while they are relatively rare at the moment as EVs gain in popularity and start to become mainstream, the ability to handle the product is important and so is knowing what to do when something goes wrong.
Those employed on the retail side of the business also need to be trained in how to correctly handle the vehicles, be they pure EV, hybrid of Phev, and how to explain that to the buying customer.
"It is about making sure the [sales staff] have the training and know about the technology," said Ajmal. "It is more than simply handing over the keys and saying 'off you go' and that has to be driven by the OEM, making sure that the franchised partners explain to the customers."
Kia's build-to-stock strategy from South Korea is at the mercy of consumer preference for hybrids or EVs and Ajmal said the company needs to be on the money when it comes to sales forecasts as it is ordering vehicles this month (December) for delivery in April. Getting what the customer wants has consequences for production and logistics, and Kia has devised an algorithm to maintain accuracy.
"We came up with an algorithm that is simple and looks at each stage of the production and logistics cycle, and that gives us an estimated date," explained Ajmal. "Should anything untoward happen we can still satisfy that order ahead of the time. From a network perspective it is about being as transparent as possible."
Read the full report from this year's Automotive Logistics UK summit