Russian vehicle maker AvtoVaz has said the level of theft at its plant complex in Togliatti has reached an unprecedented scale, with employees now stealing not only automotive parts and finished vehicles, but also equipment.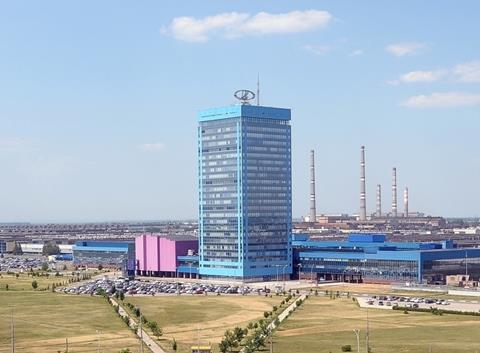 Following an undercover operation carried out in early June 2019, Russian law enforcement agencies revealed there had been a shipment of around 3,500 automotive components in the Samara and Yaroslavl administrative regions in Central Russia. Those parts had been manufactured with the use of moulding tools and some other equipment thought to have been stolen from AvtoVaz. The carmaker estimated it had suffered around Rub7.3 million ($110,000) in direct losses from the incident.
It is not the first time AvtoVaz has reported this kind of theft. It said its own security service had been repeatedly detecting attempts to steal expensive equipment, machines, mouldings tools and other equipment from its facilities. Avtovaz said it was not worth selling the equipment for scrap, so in most cases it was being used by gangs to establish illegal production capacities outside of the plants.
The company has raised concerns that the incidents could lead to an influx of counterfeit automotive components on the Russian automotive market. There have been several successful attempts to steal equipment from AvtoVaz plans over the past few years though it is now known how many illegal production capacities have been established using these machines.
In early June this year, AvtoVaz's security service discovered an attempt to steal a counter die for the production of gear-shifting forks. The dies are useless alone and it is thought they were meant for an underground workshop where a broad range of different automotive components might be manufactured. So far, its location remains unknown, Avtovaz admitted.
In addition, it has been reported that Avtovaz workers could be engaged in manufacturing counterfeit parts for vehicles made by other carmakers. Just a few weeks ago, at one AvtoVaz workshop the security service found equipment used to produce parts for Mercedes-Benz vehicles.
AvtoVaz does not make anything for Daimler and it was not clear for how long this underground workshop had been in operation existed and how many components it had released.
AvtoVaz has a long history of combating theft. In 2009, the company reported that a group of criminals had tried to illegally take 105 bags with automotive components in from one of its facilities. In 2011, Avtovaz lost products worth Rub1 billion ($35m). And in almost every case, it was Avtovaz's employees that were responsible for the theft. However, in previous years there have been no reports about the attempts to steal machines and equipment.
There could be reputational losses for AvtoVaz. The automotive components made on the stolen equipment are being sold as genuine parts from AvtoVaz, despite being of poorer quality. On the other hand, the company reported that there had been several attempts by thieves to sell automotive components manufactured on stolen equipment and sell the back to it.