Volvo Cars has strengthened its contract with BluJay Solutions for the provision of global outbound transport management software services.
BluJay provides transport management system (TMS) software for planning and tracking finished vehicle shipments for Volvo from the factory to the dealer at locations in China, Europe and the US.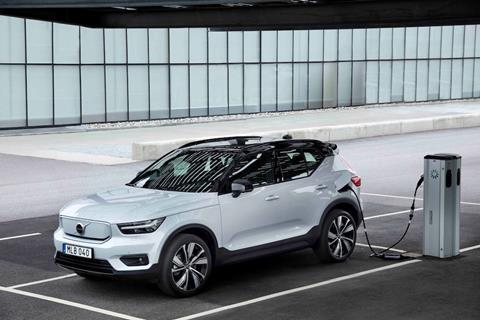 Volvo has plans to double production over the next three years and sell only battery electric vehicles (BEVs) and hybrids by 2025. In the same year it intends to move exclusively to online sales of those vehicles. There is already heightened interest in online sales amongst Volvo's customer base. For the first six months of 2021, Volvo said the number of Volvo cars sold online increased more than fivefold compared to the same period in 2020.
Volvo Cars will phase out hybrids by 2030 and sell only pure BEVs online.
BluJay is proud to extend our partnership with Volvo to support their innovative business model, growth, and success," said Roel Assies, vice-president of sales for BluJay Solutions. "As Volvo shifts its supply chain delivery model, BluJay provides the flexibility for the business to evolve and continue to grow. In addition, we're pleased to support Volvo's sustainability initiatives both with technology and aligned values. We look forward to the continued cooperation between our teams."
Volvo Cars reported its strongest first half year sales in the first six months of 2021, with almost 380,800 cars sold globally, an increase of 41% compared with the same period last year. Volvo Cars' Recharge line-up of chargeable models, with a fully electric or plug-in hybrid powertrain, remained popular among customers and accounted for 24.6% of all Volvo cars sold globally during the first six months of the year.