On July 20 the first volumes of Nio's ES8 electric SUVs left China on route to Norway aboard the Wallenius Wilhelmsen car carrier Torino.
The vehicles, which are made at JAC-Nio Hefei Advanced Manufacturing Centre in Anhui province, were loaded at Shanghai port's Waigaoqiao terminal. They will be delivered to customers in September.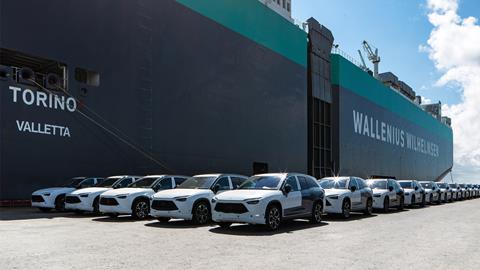 The shipments follow the EV maker securing European Whole Vehicle Type Approval (EWVTA) for the ES8 in June this year. The EWVTA means the ES8 is officially approved for mass production and license plate registration in all EU countries.
Electric vehicles are sold under a preferential tax system in Norway, making them extremely popular in the country, and Nio signed a strategic partnership agreement with the Norwegian EV Association in 2018.
As reported earlier this year, Nio will be opening a service and delivery centre in Oslo in September followed by four additional centres next year in Bergen, Stavanger, Trondheim, and Kristansand. The carmaker said that its aftersales service network would expand nationwide in 2022 and it would also be offering a vehicle pick-up and delivery service.
Nio will also export the ET7 luxury sedan to Norway in 2022.
In China, Nio delivered just under 21,900 vehicles in the three months ended June 2021, an increase of 112% year-over-year. Cumulative deliveries of the ES8, ES6 and EC6 as of June 30, 2021 reached 117,600. In the first quarter of 2021 the company marked the production of its 100,000th vehicle.