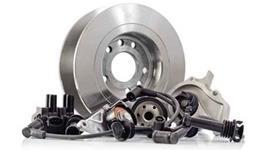 The Genuine Parts Company (GPC) of the US has agreed to purchase the Todd Group, a distributor of lorry parts and accessories for the independent heavy-duty aftermarket in France.
"[That] market has largely avoided the economic and other pressures in Europe and continues to grow at solid rates," said Paul Donahue, chairman and chief executive officer of GPC.
The transaction is being carried out by GPC's European business, London-based Alliance Automotive Group (AAG), whose CEO Jean-Jacques Lafont said: "The addition of Todd complements the AAG network and builds on our industry-leading position as the largest distributor to the independent heavy-duty aftermarket in France."
GPC, based in Atlanta, said it expects Todd will generate annual revenues of around $85m. The transaction is expected to close in the fourth quarter of this year, subject to regulatory approvals.
Through a network of 38 branches in France, including 22 maintenance and repair centres, Todd, based in Normandy, sells parts and accessories to owners of all brands of trucks, trailers, semi-trailers, buses and commercial vehicles.
GPC serves tens of thousands of customers from more than 3,100 operations across the world.