Automotive parts manufacturer, Hyundai Mobis Parts Europe, has renewed its contract with Carousel Logistics to cover last-mile deliveries and vehicle-off-road (VOR) orders across the Republic of Ireland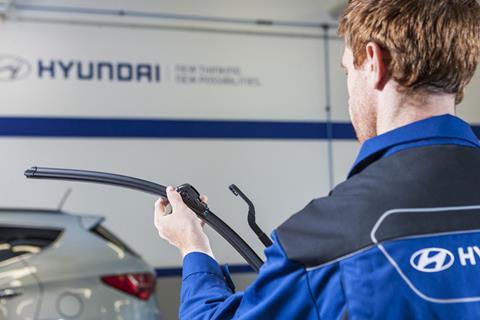 The arrangement includes Carousel collecting genuine parts and accessories by road each day from Hyundai Mobis' UK distribution centre in Tamworth, central England, and ensuring they reach Dublin by ferry early the next morning. On arrival, Carousel sorts and consolidates the shipments before completing the final mile.
"This agile, tech-enabled solution flexes to the needs of Hyundai Mobis and its customers," Carousel said.
The logistics provider, which is headquartered in Kent, southeast England, also sends VOR orders direct to the Hyundai distributor in Ireland.
"The renewed contract strengthens our ongoing service to dealers and customers across Ireland and continues to provide a critical link in the company's after-sales offering," said Carousel's divisional director Kevin Turner.
Rocky Vasudeva, general manager of sales, marketing and operations at Mobis Parts UK, added: "With customer satisfaction being such a key driver for growth, it is critical that we have the confidence our parts will get to our customers on time, every time and in perfect condition. Carousel has the right blend of expertise, experience and capability to deliver a premium service, to meet the needs of our customers and the flexibility to adapt services as required."