K Line has started a twice-weekly, deep-ocean vehicle service between Spain's northern coastal port of Santander and three ports in Japan: Kobe, Chiba and Toyohashi Akemi.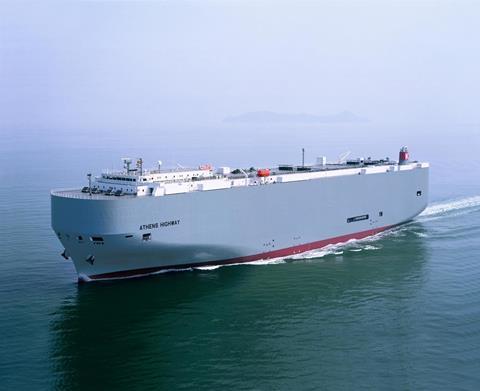 The initial call was made by the Athens Highway, which took on board a consignment of 817 vehicles, then sailed to Japan, making an intermediate stop at Singapore, which acts as the main distribution hub for other Asian countries. The service will made intermediate calls at Taipei on a monthly basis.
According to the local minister of transport, Francisco Martín, the route being operated by the service represents the shortest possible delivery time for vehicles built in Spain and sold into Asia.
However, the service will not be limited to passenger vehicles. The aim is to transport trucks, semi-trailers and all forms of over-sized machinery, such as railway equipment, wind turbines and yachts.
In Spain, K Line is represented by Bergé Shipping and its ro-ro service will sail from the Raos 8 berth.