GM's joint venture with Chinese vehicle maker SAIC has selected JD Logistics to operate its four service parts warehouses in China.
The move follows an announcement in August last year that the two companies would be working more closely together on an integrated service parts supply chain that included intelligent warehousing tools and delivery vehicle procurement.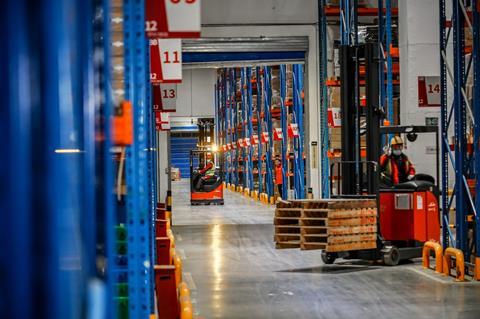 JD Logistics said it will increase deliveries to SAIC-GM-Wuling Automobile (SGMW) service centres from twice a week to six times a week, with next-day deliveries made a standard service. JD Logistics also said it would support the carmaker by more effective inventory planning and use of storage space.
SGMW said it is looking to introduce more digital and smart technologies into the supply chain management of its parts distribution through the partnership with JD Logistics.
SGMW started working with JD Logistics in 2019 and two companies are exploring options for inbound logistics and vehicle transport, according to JD Logistics.
JD Logistics has also launched two new air cargo routes in China, one from Beijing to Wuhu and the other between Shenzhen and Wuxi. Those routes add to the one between Shenzhen and Hangzhou that JD Logistics set up in November last year.
Quarterly vehicle sales
GM and its joint ventures in China delivered nearly 630,000 vehicles across the country in the third quarter of 2022, showing a steady recovery from the disruption caused by prolonged Covid shutdowns.
The carmaker said the recovery was led by the solid performance of new energy vehicles across the brands. The Wuling Hong Guang Mini EV remained GM's best-selling electric vehicle in China, according to the company, with deliveries of more than 321,000 units over the quarter. Deliveries of Wuling's Asta and Jia Chen topped 33,000 units. However, overall sales for the SGMW division were down 4.7% for the quarter.