Finished vehicle logistics provider Mosolf has officially opened its new seaport terminal at Wilhelmshaven in northwestern Germany. It will handle vehicles and other rolling cargo, with an eye to expand to other lines of business.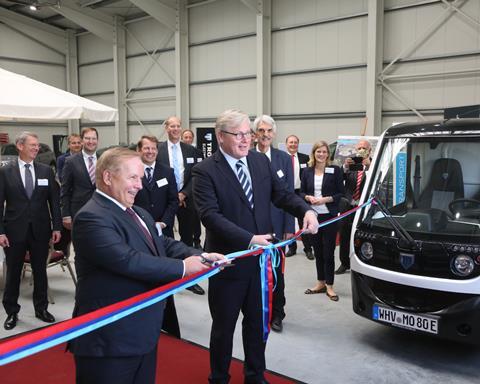 Mosolf, traditionally a provider of FVL truck and rail wagon services, is expanding into seaport activities. It opened an office at Jade-Weser-Port, Wilhelmshaven, in June last year and appointed Inke Onnen-Lübben as manager of operations there, earlier this year.
CEO Jörg Mosolf said: "Wilhelmshaven provides ideal conditions for vehicle logistics, both landside and waterside. We're launching operations by handling used vehicles at the inner port, where we have a strong partner alongside us in the shape of Grimaldi, which is an important ro-ro shipping company with global operations."
Mosolf has so far invested about €2m ($2.35m) at the site in Wilhelmshaven, with further investments planned to reach other international markets in vehicle logistics and technical services from the port.
Bernd Althusmann, Lower Saxony's minister for economic affairs, employment, transport and digitalisation, commented: "We're delighted that the port of Wilhelmshaven forms an important part of the Mosolf Group's growth strategy. Thanks to its presence in the GVZ (Goods Transport Centre) and the inner port, where the company is now launching its ro-ro handling business, Mosolf is providing important new impetus for this business site. This once again demonstrates that Wilhelmshaven is really fulfilling its role as a universal port."
Currently, the company uses its office at the port to manage its storage business for vehicles from rental car companies.
Mosolf also announced last year that it planned to start handling electric utility vehicles made by its Tropos Motors Europe subsidiary from the port. These vehicles are built at a facility in Herne in the west of Germany, to be distributed to north German and Scandinavian markets from Wilhelmshaven.