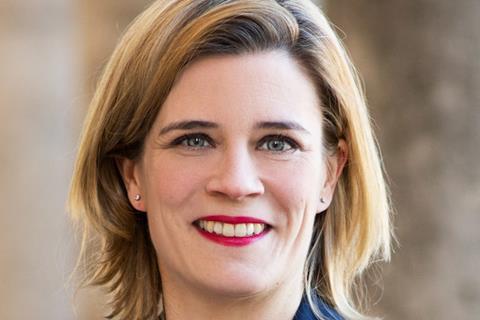 German logistics provider Mosolf has appointed Inke Onnen-Lübben (pictured) as manager of operations at its facility in the Jade-Weser-Port complex in Wilhelmshaven, Germany.
Mosolf started operations at the port in June last year and is expanding the handling of finished vehicles through the port to include electric utility vehicles made by its Tropos Motors Europe subsidiary. The company said it was planning major investment at the site this year and Onnen-Lübben, who takes up her new role on April 1, will be responsible for the complete portfolio.
Her tasks will also include supporting the development of the vehicle handling terminal for loading ships in the inner port at Wilhelmshaven as well as storing vehicles at available open-air spaces at the JadeWeserPort Freight Village. Mosolf has also appointed Jens Burmester in a supporting operations manager role.
"The Mosolf Group has recognised Wilhelmshaven's great potential also in the field of automotive logistics, which is repeatedly confirmed also by market participants such as shipping lines or OEMs," said Onnen-Lübben. "The development of this location, with the strong Mosolf network in the background, is a great opportunity for me, especially as we are planning to offer new services like the handling of used cars and e-mobility solutions here."
Onnen-Lübben moves from her role in business development operations at the web and software developer, böwa, in Bremen. Previous to that she spent 12 years at port marketing company, Seaports of Niedersachsen, where she was managing director.
Mosolf set up Tropos Motors Europe as a joint venture with US firm Tropos Technologies in 2019 to make small utility EVs at a facility in Herne in the west of Germany. About 2,000 of these class L7E compact utility vehicles are due to be produced in Germany this year. They will then be supplied to the north German and Scandinavian markets from Wilhelmshaven. Mosolf is also planning to market a hybrid solution for diesel engines to reduce emissions on behalf of the Canadian manufacturer, dynaCERT.