RK Logistics Group is expanding operations at two sites in the South Bay area of San Francisco to support the automotive and semiconductor equipment sectors in the region and will add a new 9,300 sq.m site in the first quarter of 2021 for existing and new clients.
The company, which provides ecommerce fulfilment and supply chain management services, already has 14 supply chain operations in the South Bay area. It has now launched warehousing and distribution operations at a new facility in Hayward for two customers and has renewed a lease on its facility in Fremont.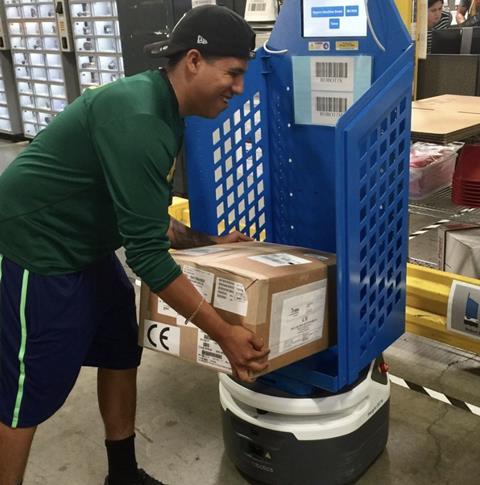 At the 3,800 sq.m Hayward facility RK Logistics is providing just-in-time line-side manufacturing deliveries of subassemblies, components and parts on a 24-hour basis. Other value-added services include light manufacturing such as pre-assembly and kitting.
The operations at Fremont specifically support LAM Research, a semiconductor maker.
"From mid-summer on, we've seen a surge in demand for quality warehouse capacity staffed with experienced associates," noted Rock Magnan, president of RK Logistics. "And it's not letting up. We're currently putting that growth into our Hayward and Fremont facilities, where we expect to hire another three managers, six supervisors, and up to 40 hourly employees by the end of this year."
The company is also using Fetch Robotics CartConnect autonomous mobile robots (AMR) at some of its operations to move packages around its facilities to pick points, saving valuable time for warehouse operatives by removing the need for them to retrieve the parts themselves. The robots are controlled by SAP Extended Warehouse Management software, which is designed to manage high volume warehouse operations.