ICL is a leading provider of finished vehicle supply chain services in North America and is bringing its expertise to Europe, establishing a new division based in Germany
ICL Systems, a finished vehicle supply chain software and logistics solution provider, has now brought its 30 years of expertise in the North American automotive market to Europe, kicking off with ICL Services Germany.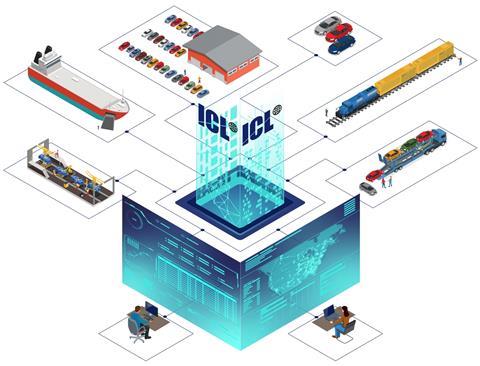 The division, started its operations late last year, providing European carmakers with a comprehensive range of vehicle logistics management services. These include asset tracking, invoice auditing for LSPs and business analytics. ICL's Vehicle Logistics Management System (VLMS) provides integration and visibility across all parts of the vehicle pre-delivery and transport process.
According to ICL, its VLMS is based on more than 1,050,000 hours of development and testing, and three decades of real-world operational experience in the North American market. Its customers make up more than 30% of the overall new vehicle market in the US, Canada and Mexico.
ICL makes it possible for vehicle manufacturers to connect with all logistics providers through a centralised, fully managed hub. Instead of collecting data from several vendors, ICL becomes the single point of contact through its comprehensive services, reducing the complexity and the administrative costs dramatically, providing a clean and seamless flow of data.
The modular design of VLMS allows ICL customers to configure a solution tailored for their exact specifications. All modules are designed to integrate seamlessly with one another, customised to meet unique requirements, and supportive of any needs the company has to measure, whether it be APIs, web services or traditional EDI communication.
Tracking and invoicing
As part of the VLMS system that ICL is extending to the European market, OEMs benefit from automated asset tracking and electronic invoice auditing.
The Automated Asset Tracking Module provides multimodal tracking, status reporting and metrics. Now, carmakers can track the status of all vehicles in the distribution process across all modes of transport, capturing and reporting updates in status and location in real-time.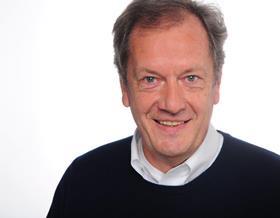 It also enables them to calculate estimated arrival times for all units in transit, updating during transit. The system provides access to a wide range of exception reports that are continuously updated, providing instant visibility on any problems or delays. Users can also manage the performance of carriers and other supply chain partners using ICL's performance reporting tools, which provide detailed performance information by origin, route or vendor.
More OEMs use VLMS than any other system currently available; our unmatched performance, outstanding customer support, and a commitment to innovation set ICL's VLMS apart from any other finished vehicle logistics management system – ICL Systems
ICL's Electronic Invoice Audit Module, meanwhile, allows customers to review all transport, processor, and survey invoices quickly and accurately. The system provides a reliable and effective way to manage all transport logistics expenses while ensuring customers only pay vendors for authorised and effectively performed work as per agreement. The system can:
· Increase administrative efficiency and reduce cost by eliminating the need to manually audit and process invoices
· Explore a detailed audit trail, down to vehicle identification number (VIN) level, for all logistics expenses, including rail and truck transport, damage survey, port processing and technical services, such as accessorising or reconditioning
· Enable vendors to submit invoices via secure transmission, with the flexibility to add vendors to the system in a matter of hours, not days or weeks
· Obtain regularly updated production information and confirm the status of all work-in-progress
· Generate detailed accrual information on-demand, as well as exact cost and budget information
· Create and update rates for all vendors and operations quickly and easily via the web interface with their existing accounting software or other systems
· Collect all data and turn and convert it into real business intelligence.
With all these tools and the extensive knowledge and experience of its team in Europe, ICL Germany is committed to continuous improvement, supporting European carmakers and their logistics partners in distribution across the region and transporting vehicles allocated for export.
European expertise
Since June, Rudolf Luttmann has been managing director of ICL Systems Europe and is responsible for developing ICL's product portfolio for Europe.
He has worked in transport and logistics for 40 years, having studied Logistics and Economics in Bremen, Germany. He has experience in the global outbound logistics in the automotive industry with assignments in Brazil, North America, and Mexico, where he was responsible for planning and purchasing finished vehicle logistics services globally.
In 2002, Rudolf joined Mitsui OSK Lines (MOL) as director of their Car Carrier Division in Europe and Africa. While realising that there are challenges ahead, Luttmann is confident in ICL's capabilities.
Why is ICL suitable for the European market? And why has the company chosen now to expand there?
Rudolf Luttmann: With billions of Euros spent on finished vehicles logistics and even higher values of transported assets, we can help both OEMs and LSPs with the following areas: to benefit from more efficient processes, make sure billing is correct, and the vendor paid timely and accurately.
In my experience, it is typical for customers, both within the automotive industry and outside of it, to want visibility of their supply chains. Europe offers a massive opportunity for ICL, given the granular and heterogeneous structure of the continent, and its countries and its challenges. ICL is the market leader in North America, and as much as Europe is different, the key processes for finished vehicles supply chain and transportation are similar. The customer wants correct and clean data to make proper decisions. Thus, the idea of rolling out ICL's business model in the EU seems to make perfect sense.
Are there challenges that are unique to finished vehicle distribution in Europe and, if so, how does ICL's Vehicle Logistics Management System accommodate them?
RL: Within the outbound space, I had never come across a company like ICL – one that offered track and trace functionality with the long and cumbersome trip from plant to dealer and final vehicle delivery. Europe's share of built-to-order vehicles is higher than in the US and requires even more dedication to deliver as and when promised. Everything in ICL's SW circles around the VIN is unique to the OEM and speaks uniquely to their final customers.
And the diversity of the logistic service provider (LSP) community, the infrastructure and equipment in the various countries, the heterogeneous landscape, offer ample opportunity to upgrade vehicle distribution processes.
What do you see as mid-term challenges in finished vehicle distribution within Europe, and how is ICL prepared to meet them both in terms of technology and team expertise?
RL: As the pandemic has proven, I believe the time is right for advancing processes through digitalisation. Visibility is simply a vital requirement of any shipper or distributor, and the use and rollout of industry-wide applied APIs and messaging standards provide that. The latter has just recently been agreed upon and harmonised, [but there] are standards still requiring design and Europe-wide acceptance for future rollout. The ICL EU-team can rely on the support from our teams in North America and their deep know-how about the process and the technology to support this.
The team at ICL Germany is now building solid relationships with Europe-based OEMs (including BMW), European vehicle importers, and logistics service providers.