Dealing with the coronavirus pandemic has been like navigating unchartered waters for many US ports, but a 28-year relationship with Subaru and key infrastructure connections means Port of Vancouver USA is in prime position to mitigate and manage operational uncertainty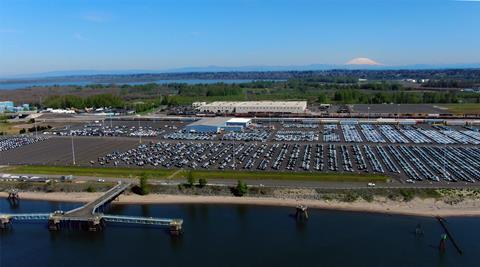 The Covid-19 pandemic has put unrelenting pressure on US ports and their connecting supply chains. While adapting to new operational realities, the marine transport and logistics sector, like other industries, is addressing considerable business uncertainty. Dealerships have been unable to sell scheduled inventory and carmakers across the region have all expressed the same concern – the need for space.
This extra inventory has led to a scramble for storage and carmakers are reaching out to many of their logistics partners. Ro-ro lines used to ship cars globally have been offering vessels as floating garages to store finished vehicles and excess ro-ro trailers with no current retail destination. Similarly, many car manufacturers are looking directly to ports, warehouses and vehicle processing centres to help store the current surge in inventory in preparation for when retail sales volumes return to normal levels.
Fortunately, the Port of Vancouver USA is strategically positioned at a key crossroads of shipping lanes, interstate highways and national rail lines, putting it in prime position to service the automotive industry, notably Japanese manufacturer, Subaru.
Servicing Subaru
The Port of Vancouver USA, Washington state's third-largest public port after Seattle and Tacoma, has been a partner of Subaru of America, since 1992. The port serves Subaru's Pacific Northwest retailers as well as Midwestern markets as far east as Ohio.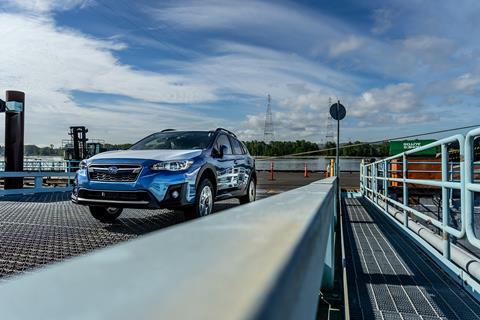 The Japanese manufacturer imported more than 86,500 vehicles in 2019 and more than 1m since partnering with the port. However, like so many carmakers, it has been struggling logistically because of the restrictions engendered by the Covid-19 pandemic.
"Dealing with this virus has been challenging," says Zack Merrill, sales account manager from the port. "Very early on Subaru saw that dealerships weren't selling cars as fast and there was a backlog of inventory piling up. They were worried that they wouldn't have enough space at the port terminal to hold all their vehicles."
Acknowledging Subaru's concerns, the port reallocated space in mid-March to Subaru, providing the extra capacity it needed to park additional vehicles.
"In very short order we were able to give Subaru 20 acres [8 hectares] of additional open land suitable for parking vehicles on in anticipation of its requirements," says Merrill.
The carmaker has extended its lease in Vancouver until 2030 with two five-year options that could extend its tenancy there for an additional ten years.
"On the US west coast, the Columbia river and the Port of Vancouver have many advantages in servicing the northern tier of the US for import and export vehicles," explains Steve Mickelson, sales director, Port of Vancouver USA. "There's a lot of terminal space here that other ports don't have to park cars on even for a short period of time."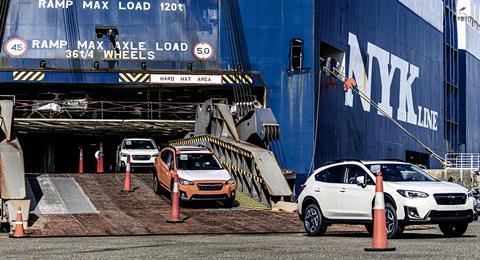 Both major US western rail roads also have direct access into the port for efficiency of distribution.
"BNSF services their mainline into our terminal and Union Pacific railroad heads into the Columbia river gorge crossing over the rail bridge directly into Vancouver. These are key infrastructure advantages we offer," says Mickelson, who also highlights the strength of the port's labour force. "Our labour is really keyed into automotive. They do a great job and productivity is very good. In pre-Covid times vessels were in and out within eight hours."
Post-Covid, managing Subaru's backlog of inventory remains a challenge, but the port is also starting to see vessels on its schedule, with Subarus arriving imminently.
"The first vessel arrived the week of July 6 and we are expecting an additional three vessels later in the month," said Merrill. "When you look at inventory for vehicles in the US, Subaru seems to be going back to pre-coronavirus levels; these are positive signs."
Sparking interest
As carmakers accelerate their EV launch plans, partly to comply with increasingly stringent regulations in Europe and China, the port is furthering discussions around an electric future.
While Covid-19 will delay some production schedules, it is said there will be up to 500 different EV models available globally by 2022. According to media reports, the first electric model from Subaru will be called Evoltis and will have its world premiere at the Tokyo Motor Show in October 2021. The electric SUV will be based on a platform developed by Subaru and Toyota.
"Subaru has a plan to produce EVs and as one of the biggest import gateways for Subaru, we would anticipate being part of that vision," says Merrill.
"On the US west coast, the Columbia river and the Port of Vancouver have many advantages in servicing the northern tier of the US for import and export vehicles," - Steve Mickelson, Port of Vancouver USA
"Our direction will come from Subaru's needs," adds Mickelson. "They'll let us know their plans and schedules and we'll work with them to make it happen. They've given us a heads up that [EV production] is the direction they are going to take, so it will be our responsibility to make sure that their facilities and our first place of rest facility is prepared to handle any vehicle that comes through."
Future growth
Looking to the future the port is working to attract new OEMs with intended development of its Columbia Gateway property. The land is the largest contiguous tract of undeveloped industrial and deep-water marine property on the US west coast and at 500-acres, sits just west of the port's current operations.
Capable of hosting multiple automotive partners, the development has capacity for vehicle inventory handling and storage, rail infrastructure, building improvements, trucking and ship berthing.
Suited for pure car carrier (PCC) or ro-ro ships with a maintained 43-foot channel depth, the development has capacity for floating berths with connecting bridge ramps to the shore. This approach will allow berthing immediately adjacent to the dredged channel.
There are also multilevel operations available with the loading of vehicles onto multilevel railcars planned from a double-ended, elongated ladder track. Each track can handle two sets of six, bilevel or trilevel railcars.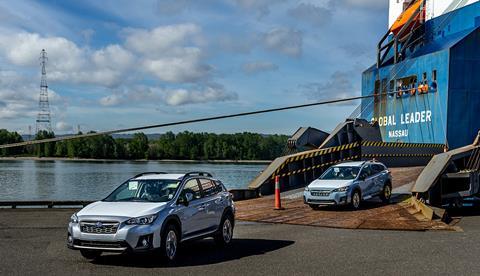 "The port would like to find a partner to help develop Columbia Gateway into a new 100+ acre automotive import/export gateway and we are working to attract an OEM or terminal operator on the vehicle and logistics side," says Mickelson. "The relationships that we have developed are extremely valuable and we will continue to develop new relationships and grow along with our customers."
With capacity, legacy and future-proof plans in place, the Port of Vancouver USA is on a roll, so watch this space.
The Port of Vancouver USA remains dedicated to the effective servicing of its partner Subaru and is laying out a vision for the future to be able to accommodate additional partners in the evolving automotive industry.