Frederik Beelaerts van Blokland has moved to CH Robinson to head the company's Global Products Industry vertical. He will be responsible for developing the company's industrial strategy and services, focusing on the automotive industry.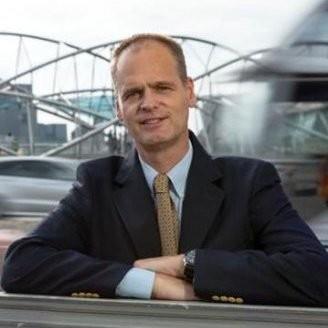 He moves from Panalpina (now part of DSV), where he was senior vice-president of automotive/manufacturing.
Van Blokland brings extensive logistics experience to the third-party (3PL) provider, having worked in automotive and aerospace verticals at companies including Kuehne + Nagel, DB Schenker, TDS Automotive Europe and Hellmann.
In a statement, CH Robinson said that van Blokland's in-depth knowledge of macro-trends within industries key to the company's business, combined with his ability to shape how existing supply chain solutions will develop and innovate, will bring CH Robinson's vertical strategy to its fullest potential, setting the company up for long-term success on a global scale.
CH Robinson has been expanding its multimodal transport and third-party logistics services across all the primary trade lanes in Europe. It is also providing global air, ocean, and customs services through its global freight forwarding division.
"It is with great joy that I join CH Robinson, the world's most connected logistics platform," said van Blokland. "I'm looking forward to my new career chapter. I am confident that my long-standing experience in the supply chain and transportation industry combined with the valuable support of my existing team can help foster the company's global industry verticals, so it continues delivering exceptional and innovative value to customers and suppliers alike."