Ford's former chairman of UK operations Dr Graham Hoare (pictured) has taken on a new role as president of global operations at UK lithium-ion battery producer Britishvolt.
Dr Hoare retired from Ford UK at the end of April. As well as being board chair he was executive director of business transformation and had been with the carmaker for 19 years. His first role at the company was as director of powertrain research and advanced engineering based at Ford's US headquarters in Dearborn, Michigan.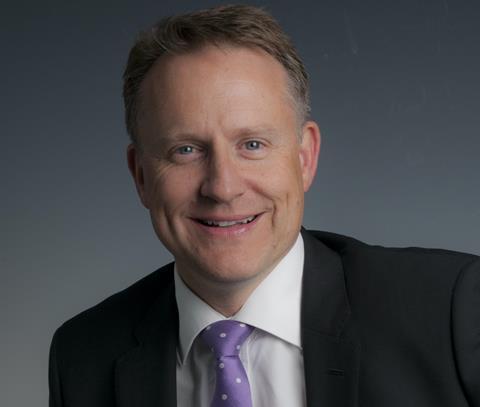 He returned to Europe as executive director of European powertrain engineering where his achievements included the introduction of the family of EcoBoost petrol engines, and then as director of global vehicle evaluation and verification, where he oversaw the automotive product test and sign off activities for Ford's global business.
Dr Hoare brings with him to Britishvolt nearly 40 years of experience in the automotive industry, which also included positions at BMW and Jaguar Land Rover.
He has also been an active member of the UK Automotive Council for over a decade, where he is currently chair, and in 2018 was awarded an OBE (Order of the British Empire) for services to the UK Motor Industry.
Speaking about the appointment, Orral Nadjari, Britishvolt's founder and CEO, said: "Graham brings significant and wide-reaching industry experience to Britishvolt, further enhancing the expertise of our global leadership team. His career to date proves he is an outstanding automotive industry leader, with extensive engineering and business development skills, which will be invaluable to Britishvolt as our business continues to grow and gain momentum.
Dr Hoare commented: "Britishvolt's mission to place itself at the forefront of battery technology is of great importance as we move, collectively, towards net-zero targets. It's crucial that Britishvolt continues its impressive trajectory and delivers world-class products. Batteries will be at the very centre of the energy transition.
"I am hugely excited to join the talented Britishvolt team and look forward to bringing my knowledge and experience acquired in the automotive industry to help play a part in Britishvolt's future success," he added.
Britishvolt is investing £2.6 billion to build its (and the UK's) first battery gigafactory in Blyth in the north east of the UK. The factory will be built on 38 hectares of land that was formerly the site of the Blyth Power Station. The plant is due to go into production in 2023. Construction begins on the site this summer and the company aims to produce 300,000 lithium-ion batteries a year for the UK automotive industry from there when fully operational.
According to Isobel Sheldon, Britishvolt's chief strategy officer, the strength of the UK chemical sector and its material processing knowhow will benefit a more localised supply chain for lithium battery production, supplying the rest of Europe.
"That way we control the carbon content and some of the costs more effectively than shipping materials several times halfway round the world to get them manufactured," she said (read more about the production and logistics advantages of Britishvolt's UK strategy).
According to Britishvolt, the gigafactory will use renewable energy, including hydroelectric power generated in Norway and transmitted 447 miles under the North Sea via the world's longest inter-connector from the North Sea Link project.
Britishvolt has longer term plans to establish gigafactories Europe to support carmakers ramping up their EV portfolios.
* Kieran Cahill has replaced Dr Hoare at Ford UK as chair of the board alongside his existing role as vice-president of manufacturing for Ford of Europe.