The PSA Group's distribution subsidiary, PSA Retail, is opening two new Opel dealerships in Cologne to fill a hole in the brand's network.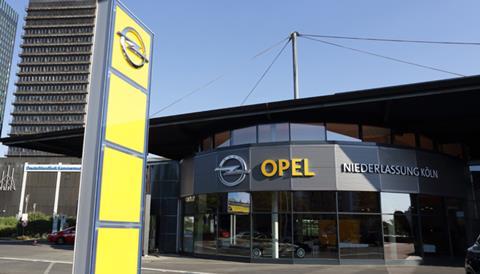 The company wants to offer models and services for customers in places where no dealership for the model was previously present, said Ulrich Selzer, managing director of Opel Germany.
The arrival of PSA Retail in Cologne is part of the French group's overarching strategy to be one of the brand's top five distributors in Europe. That objective is also a component of PSA's Pace! corporate growth plan.
"A wider and profitable presence on the German market is obviously a key element to reaching this goal," said Anne Abboud, director of PSA Retail.
The new sites, situated in the south and west of the city, will deliver a full range of services including new and used car sales along with aftersales services for Cologne-based Opel customers. A dealership has opened in Raderberggürtel. A second outlet will follow in Widdersdorfer Strasse, starting with after sales on 22 July and new car sales in October.
Distribution of Opel/Vauxhall models, following integration of the two brands into the enlarged Groupe PSA from August 2017, quickly became a strategic target for PSA Retail, the company said.
The brands previously did not usually own dealerships, though UK-based Vauxhall had nine on a temporary basis, to avoid losing a point of sale when a dealership failed, before selling to a private dealer as soon as possible, an Opel spokesman told Automotive Logistics.
Beginning from nothing in January 2018, PSA Retail says it will have opened or acquired by the end of this year 29 Opel and Vauxhall sites in seven countries: France, the UK, Germany, Italy, Spain, Portugal and Switzerland.
From next January, PSA Retail will also distribute Opel/Vauxhall original spare parts through its network of 35 hubs in Europe.