Following its deal to supply luxury electric vehicle maker Fisker with tyres, Bridgestone will also now be providing aftersales services to the carmaker's outlets in France and Germany as part of a new memorandum of understanding (MoU) signed last month.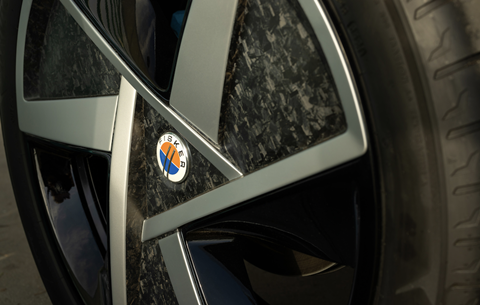 In August last year, Fisker signed Bridgestone up as its exclusive supplier of tyres for the upcoming all-electric Ocean SUV, which is due to hit the market in November this year. The car is manufactured under contract at the Magna Steyr plant in Graz, Austria. That deal will see Bridgestone supplying custom-developed Potenza Sport tyres for Fisker vehicles sold in Europe. Bridgestone will also provide custom-designed Alenza Sport tyres for Fisker Ocean models sold in North America.
As part of the latest agreement, Fisker will also be able to select the most appropriate sites from Bridgestone's extensive service network in France and Germany for aftersales services. The tier one supplier has 450 locations in France under its Speedy division. It has a further 300 in Germany as part of its Pitstop and Reiff-ABS subsidiaries.
Bridgestone bought Speedy France in 2016 (the same year it bought out Pneuhage Management in Germany). Two years later, the company bought into Kalas Holding, which owned Pitstop, and it purchased Reiff in 2020.
"From November 17, 2022, we will start production and deliveries of the Fisker Ocean SUV, with France and Germany among the first European markets to launch," said Fisker chairman and CEO Henrik Fisker. He added that the ability to make use of Bridgestone's extensive network to provide aftersales servicing would be crucial to the carmaker's long-term success.
Laurent Dartoux, president and CEO, Bridgestone EMIA, said Bridgestone's commitment to the supply of premium tyres and tyre technologies for EVs, along with dedicated fleet and mobility solutions, also entailed the "the development of an end-to-end EV-ready retail and service network, which includes EV maintenance and tyre services, EV charging and mobile services for EVs".
Read more about Fisker's plans for EV development and the battery supply chain