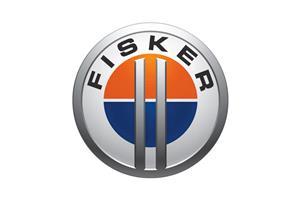 Remote - USA
Senior Manager, Logistics Network Planning
Role Overview
Fisker Automotive is looking for a passionate Senior Manager, Logistics Network Planning, to join our growing team. Reporting to the Director, Logistics and Transportation, this role will be responsible for leading a team that will develop the most cost effective and efficient finished vehicle logistics (FVL) network, processes, and systems as well as look for opportunities for continuous improvement within the current network. This role will work closely with stakeholders to strengthen the network of Fisker's distribution.
Responsibilities
Direct responsibility for the design, development, documentation, and maintenance of the international and domestic network planning
Explore and enact continuous improvement initiatives across network
Take a leading role in current and future RFQs, contract and SOW formulation, vendor negotiations, and network design
Consult with Purchasing for all FVL bids
Explore opportunities for emission reductions in transportation services
Identify, onboard, and manage FVL service provider vendors
Conduct benchmark initiatives globally and evaluate/implement best practices
Recommend improvements to existing or planned vehicle logistics processes
Review impact of logistics changes, such as routing, shipping modes, production volumes or carriers and advise on process and flow optimization
Prepare reports on logistics performance measures and own logistics-related databases
Assist with Special Moves Administration
Consult with parts logistics and deliver center locations
Take lead on all network optimization opportunities
Identify future network needs as Fisker expands into new markets
Basic Qualifications / Knowledge / Experience
Degree in logistics, supply chain management, or operations; Master's Degree preferred.
Six Sigma or similar certified
Multi-cultural interpersonal, written, and oral communication skills in English, preferred language skills in German
Prior experience (7-10 years) of working in logistics/supply chain/ transportation function within the automotive or manufacturing environment with comprehensive knowledge of logistics processes
Expert proficiency in negotiation tactics
Deep knowledge of principles for transporting vehicles by rail, road, and sea
IT systems experience and skills including knowledge and understanding of Enterprise Resource Planning (ERP) and customer data systems
Expertise of technical regulations related to logistics such as import/export and customs regulations, including legal requirements is a plus
Advanced skills of MS Office applications, specifically Excel
Well organized, strong attention to detail, advanced analytical and critical thinking skills as well as an initiative-taking mindset
Extensive knowledge on international and domestic customs requirements
Advanced knowledge of FVL transportation and logistics service providers
Understanding of global port and rail infrastructure
Several years of experience with conducting RFQ and bids
Proficiency with preparing FVL bid documents such as: SOW, RFQ, and MSA
Experience with budget management
Ability to manage multiple high visibility, complex global projects simultaneously
Comfort working in face-paced environment
Confident decision-making ability based on known variables
Preferred Attributes/ Competencies
Drive for Results: Drive for high performance, takes responsibility and works towards planning targets, overcoming obstacles, setbacks, and uncertainty.
Business Acumen: Contribute to the company strategy and aligns the strategic priorities of own area with the direction and strategic priorities of the broader organization.
Customer Centricity: Anticipates evolving customer needs and how to address them, doing the right thing in the right way
Decision Making: Makes timely, informed decisions that consider the facts, goals, constraints, and risks.
Analytical Thinking: Gather relevant information, identify key issues, compare data from various sources; draw appropriate conclusions to arrive at appropriate solutions.
Teamwork & Collaboration: Facilitates Collaboration, actively engaging and to make joint decision and share best practices.
Displays Global Perspective: Conveys an understanding of the organization's global market position, opportunities, capabilities, and competitive threats and takes cultural issues and geographic differences into account when making plans and decisions.
Additional Requirements
Must be willing to travel both domestically, as well as internationally, as required
Fisker Inc. is an Equal Opportunity Employer; employment at Fisker Inc. is governed based on merit, competence and qualifications and will not be influenced in any manner by race, color, religion, gender, national origin/ethnicity, veteran status, disability status, age, sexual orientation, gender identity, marital status, mental or physical disability or any other legally protected status.