Marine and rail terminal company SSA Marine has completed the first phase of development at its Special Automobile Terminal in Lázaro Cárdenas port in Mexico. It has also announced new business for finished vehicle handling on Vancouver Island on the west coast of Canada, which is due to start in January 2019.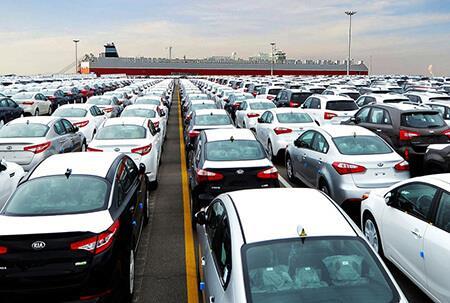 Following an investment of around $50m, SSA Marine's division in Mexico (SSA México) has opened the first of two purpose-built berths at the vehicle terminal in Lázaro Cárdenas. The second berth is due to open at the same time as the new vehicle processing centre (VPC) at the end of April. The rail-connected facility currently has storage for 17,300 vehicles over 43.2 hectares and has the capacity to handle 72 bi- or tri-level rail cars at one time.
"We are working with [rail provider] KCS de Mexico, which is a good partner, and they are doing a second [railroad] switch so we can get more vehicles in and out," said Bill Kerrigan, vice-president of logistics at SSA Marine Auto. "It is all on track and we are looking at some high and heavy options."
High and heavy includes agricultural equipment and project cargoes.
Kerrigan said that with the new facility up and running, it should be able to process 450,000-500,000 vehicles this year, up on the 386,000 it handled last year. All the main carmakers in Mexico use the port.
A planned second phase of development could see it handling up to 750,000 units as production in Mexico continues to grow and the port accommodates 350 vessel calls a year.
Mexico made 3.8m vehicles last year, up almost 9% on 2016, and the forecast for 2020 is for 5m units, according to figures presented at this year's Automotive Logistics Mexico conference. The SUV and premium segments are on the increase, and the majority of its output is exported: of total production, 3.1m vehicles were exported last year, up 12% on 2016.
SSA signed a concession to operate the terminal back in 2016.
SSA México already has a major presence in other Mexican ports, operating cruise, container, finished vehicle and general cargo terminals. It has been operating a multi-purpose terminal at Lázaro Cárdenas since 1995 and began vehicle operations there in 2013.
Logistics island
Meanwhile, over the last year, SSA Marine Auto has been working with Nanaimo Port Authority (NPA) and transport facility builder TransDevelopment Group on a multipurpose terminal on Vancouver Island that will initially focus on vehicle imports and processing at NPA's Nanaimo Assembly Wharf.
The Nanaimo Auto Terminal already has a berth for ro-ro vessels in place and TransDevelopment is working with SSA Marine Auto on converting an existing 5,500 sq.m warehouse into a VPC. Kerrigan said SSA Marine Auto would be processing and storing vehicles brought in by deep-sea with affiliate company Western Stevedoring. The company will also be managing the crossing of vehicles to the mainland with ferry companies Seaspan and BC Ferries, as well as onward delivery to dealerships.
Vancouver is a hub for western Canada but OEMs are reported to be experiencing capacity constraints with the existing east-west land bridge stretching from Halifax to Vancouver. Along with NPA and Western Stevedoring, SSA Marine said the aim was to develop the first all-water global logistics service for European automobiles to a British Columbia port. In a statement, NPA, SSA Marine and Western Stevedoring said the creation of a 'marine highway' would make for a more efficient and reliable international gateway featuring short-sea shipping from Nanaimo to the lower mainland.
The first call is expected in January next year and a customer commitment and lease agreement for use of the Nanaimo Assembly Wharf has been signed by a leading German carmaker.
"The project has the potential to transform Canada's automobile import supply chain by addressing the significant existing transportation bottlenecks, vulnerabilities and congestion while providing several compelling logistical efficiencies and environmental benefits," said Ewan Moir, NPA's president and CEO. "The project will also provide sustainable economic development opportunities for Nanaimo and Vancouver Island."