Tier one supplier Bosch is further consolidating the supply of microchips for its components by buying TSI Semiconductors. It plans to invest more than $1.5 billion to upgrade TSI's plant in Roseville, California to manufacture silicon carbide semiconductors.
Last year the company announced it was investing €3 billion ($3.04 billion) through 2026 to expand its production of semiconductor chips.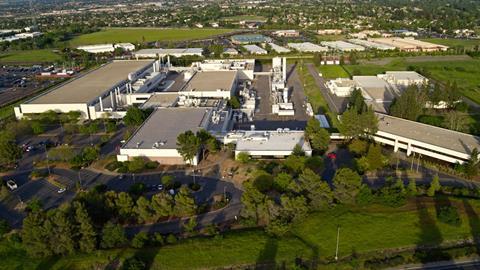 The Roseville plant currently makes chips on 200mm silicon wafers for the mobility, telecommunications, energy and life science industries. It will start making wafers based on silicon carbide in 2026 after retooling the facility. The chips will be produced on 200mm wafers in a 10,000 sq.m clean-room.
Bosch said the driving force behind the move was to enable greater range and more efficient recharging for electric vehicles (EVs).
"Silicon carbide chips are a key component for electrified mobility," said Dr Markus Heyn, head of the Mobility Solutions division at Bosch. "By extending our semiconductor operations internationally, we are strengthening our local presence in an important EV market."
Silicon carbide chips provide greater range and more efficient recharging because they use up to 50% less energy, according to Bosch. When installed in EV power electronics, the chips made with silicon carbide ensure that a vehicle can cover more ground on one battery charge, with an average range that is 6% greater than vehicles using existing silicon-based chips.
Bosch currently has two semiconductor facilities in Reutlingen and Dresden, in Germany. It has been making silicon carbide chips at the Reutlingen facility since 2021 and last year announced an expansion of the facility.
Production at the €1 billion ($1.09 billion) Bosch wafer fab in Dresden started in July 2021. That facility represents the biggest single investment in the company's history. Bosch is also opening a test centre in Penang, Malaysia this year and has expanded its test centre in Suzhou, China.
Bosch said its semiconductor manufacturing expansion would ensure it stayed a leading supplier of key products for the automotive and consumer electronics industries. The tier one supplier said that by 2025, it expects to have an average of 25 of its chips integrated in every new vehicle.
Bosch and TSI Semiconductors have reached an agreement not to disclose any financial details of the latest deal, which is subject to regulatory approval.
After two years of disruption to the supply of semiconductors, which was estimated to have cost the industry 17.6m units of lost production between 2021 and the first quarter of this year, according to AutoForecast Solutions, carmakers and their suppliers are looking for greater transparency through closer collaboration with chip manufacturers.
Bosch has the advantage of making its own silicon components since 1970 at the Reutlingen plant.
Establishing production in the US will also put Bosch in good position for localised supply and it will potentially benefit from the $52 billion Chips and Science Act, which offers major incentives designed to boost semiconductor research and production in the US.