Alternative fuel-focused partnership to accelerate LNG, (liquified-natural gas), bio/e-methanol and bio/e-methane propelled-vessels, and calls for further industry collaborations
CMA CGM and Maersk, two leading entities in the maritime industry, have committed to achieving net zero targets by expanding investments in energy transition within the shipping sector.
Recognising the urgency of environmental sustainability, these leading shipping giants have embarked on a strategic partnership aimed at accelerating the adoption of alternative, eco-friendly fuels for propelling container vessels.
In a declaration of their intent, Maersk A/S and CMA CGM have pledged to collaborate with regulatory authorities to accelerate decarbonisation for the sector while upholding the necessary standards of legal compliance. As pioneers in the energy transition landscape of maritime transportation, both companies have expressed their belief that this collaborative endeavour will expedite the transition towards greener practices, enabling them to collectively learn, progress and make a substantial impact on reducing emissions.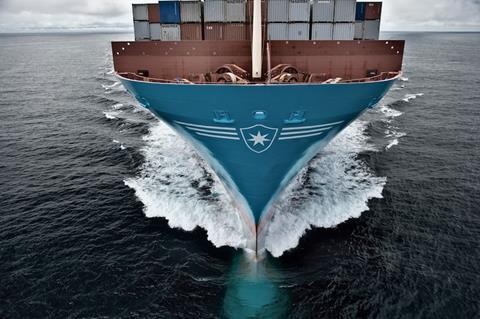 With the shared goal of achieving net-zero emissions in their shipping operations, CMA CGM and Maersk have both set ambitious targets and also identified scalable solutions that can drive change within the decade. Both have independently taken noteworthy strides in promoting decarbonisation – Maersk by procuring vessels that can run on bio/e-methanol, and CMA CGM by ordering LNG, (liquified-natural gas) -propelled vessels, which can also utilise bio/e-methane; marked out as a sustainable alternative to conventional LNG. CMA CGM has also taken steps to acquire bio/e-methanol operable vessels.
Although bio/e-methanol and LNG represent mature and sustainable fuel options at present, both companies foresee the evolution of other fuel streams in the coming years.
A forward-looking collaboration for the future of sustainable shipping fuels
Both shipping companies will intensify their cooperative efforts to develop alternative, environmentally friendly fuels for powering container vessels, focusing on:
Establishing stringent standards for sustainable green fuels, encompassing a comprehensive analysis of their entire lifecycle and associated greenhouse gas emissions. They will play a pivotal role in laying the groundwork for the mass production of green methane and green methanol.

Developing and maintaining operational standards for green methanol vessels, particularly with regard to safety and bunkering practices. Their joint efforts will expedite the readiness of ports worldwide for bunkering and the supply of bio/e-methanol.

Continuously exploring research and development initiatives to identify other components of the net-zero solution, including alternative fuels like ammonia and innovative ship technologies.
Vincent Clerc, Chief Executive Officer at A.P. Moller, Maersk, commented: "A.P. Moller - Maersk wants to accelerate the green transition in shipping and logistics and to do so, we need strong involvement from partners across the industry. We are pleased to have an ally in CMA CGM and it's a testament that when we unite through determined efforts and partnerships, a tangible and optimistic path toward a sustainable future emerges."
Uniting for advocacy in the energy transition
In alignment with their shared vision, Maersk and CMA-CGM underscore the pivotal role of regulatory frameworks in achieving sector-wide decarbonisation. The companies enthusiastically welcome the outcomes of the recent Marine Environment Protection Committee of the International Maritime Organisation, which adopted the IMO's 2023 strategy for reducing GHG emissions from ships, featuring reinforced emissions reduction targets.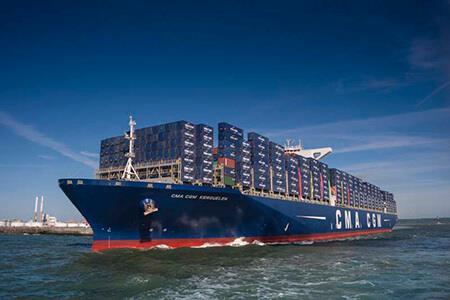 Both companies say they remain staunch advocates, actively encouraging IMO Member States to adopt ambitious measures in their pursuit of environmental goals. They also express their support for regional initiatives such as the EU Fit for 55 and the Inflation Reduction Act in the US, viewing them as valuable catalysts in promoting the demand for sustainable shipping solutions.
CMA CGM and Maersk have also extended an invitation to other international shipping entities to join them in their cooperative effort, recognising such a framework as an essential prerequisite for reducing carbon emissions in the shipping industry and towards fostering a level playing field within the global business environment.
Rodolphe Saadé, Chairman and Chief Executive Officer of the CMA CGM Group, added: "This partnership is a milestone for the decarbonisation of our industry. By combining the know-how and the expertise of two shipping leaders, we will accelerate the development of new solutions and technologies, enabling our industry to reach its CO2 reduction targets.
"We are looking forward to being joined by other companies."