The Tri-gen system will power Toyota's port facility with renewable electricity, hydrogen and water sets a sustainable logistics precedent.
Toyota and FuelCell Energy have announced the successful completion of the world's first "Tri-gen" production system marking a noteworthy development for automotive logistics and supply chain operations. The technology produces three primary products: renewable electricity, renewable hydrogen and usable water. Toyota Logistic Services (TLS) Long Beach, which processes around 200,000 new Toyota and Lexus vehicles annually, is now the first port vehicle processing facility in the world to be exclusively powered by onsite-generated, 100 percent renewable electricity. The facility is also the only point of import for the Toyota Mirai fuel cell electric vehicle.
The Tri-gen system operates by converting renewable biogas into electricity, hydrogen, and usable water through an electrochemical process. This approach offers an efficient, combustion-free solution with minimal air pollutants, aligning with the objectives of reducing emissions in logistics and automotive operations. The system generates 2.3 megawatts of renewable electricity, with a portion allocated to support TLS Long Beach's port operations. It can produce up to 1,200 kg/day of hydrogen, meeting the fueling requirements for TLS Long Beach's light-duty fuel cell electric vehicle (FCEV) Mirai and supplying hydrogen to a nearby heavy-duty hydrogen refuelling station.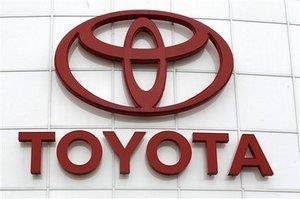 The technology contributes to water conservation efforts by co-producing 1,400 gallons of water per day, primarily used for car wash operations for vehicles arriving at the port.
Beyond its operational benefits, the Tri-gen system has positive implications for the environment. It is expected to reduce over 9,000 tons of CO₂ emissions from the power grid annually. Moreover, it helps mitigate more than six tons of grid NOx emissions, with the potential to reduce diesel consumption by over 420,000 gallons per year through the use of hydrogen-powered fuel cell trucks in port operations. Excess electricity not utilised by TLS will be integrated into the local utility grid, Southern California Edison, under the California Bioenergy Market Adjustment Tariff (BioMAT) program, adding a renewable and resilient source of baseload electric generation to the grid.
The achievement aligns with Toyota's commitment to sustainability through the OEMs "Toyota Environmental Challenge 2050," and marks a significant step forward in its environmental sustainability supply chains. The "Tri-gen" system also demonstrates FuelCell Energy's capability to scale hydrogen-powered fuel cell technology, in-line with global efforts to reduce carbon emissions. By utilising renewable hydrogen and electricity production, TLS Long Beach sets an example of how hydrogen-based energy can be applied to commercial operations in various locations worldwide.
Chris Reynolds, Chief Administrative Officer at Toyota, highlighted the significance of this initiative, stating, "by utilising only renewable hydrogen and electricity production, TLS Long Beach will blaze a trail for our company.
"Working with FuelCell Energy, together we now have a world-class facility that will help Toyota achieve its carbon reduction efforts, and the great news is this real-world example can be duplicated in many parts of the globe."