Recycling start-up Battery Resourcers is investing $154m in a lithium-ion battery recycling facility in Covington, in the US state of Georgia.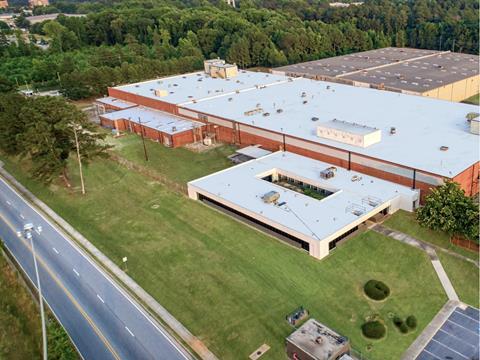 The 14,300 sq.m facility is expected to be fully operational by August 2022 and will be North America's largest battery recycling facility, according to the company. It will be able to process 30,000 metric tons of discarded lithium-ion batteries and scrap per year.
The battery recycling and materials company said that demand for electric vehicles (EVs) was increasing, and the US needs a sustainable battery recycling infrastructure, which the new facility is intended to support. The strong demand for EVs and the limited amount of lithium, cobalt, and nickel on earth will drive up raw material costs. This means that recycling materials will become essential if carmakers meet demand and make good on their ambitions for EV production to 2030 and beyond.
"Automotive OEMs are sitting on mountains of discarded batteries and scrap, and right now they have very few options for responsible and cost-effective disposal," said Michael O'Kronley, CEO and director of Battery Resourcers. "With this convenient US location and our next-generation technology, we are providing a sustainable solution to help minimise the need for mining while returning valuable, battery-grade materials back into the lithium-ion supply chain."
Recycling and reusing will be important for the automotive industry to avoid shortages of certain metals such as cobalt, nickel and manganese. In the long run, the percentage of lithium-ion batteries and materials that can be recycled and re-enter the value chain will be important.
O'Kronley went on to say that the industry needed need to match the capacity of the gigafactories producing millions of batteries its own 'gigarecycling' facilities.
"Our Covington facility will be the largest in North America this summer but we encourage development of recycling facilities even larger than this one," he said. "We all win when we prevent batteries from going to landfill."
Battery Resourcers has further plans to develop a facility for precursor and cathode-active material production in 2023 using the company's patented Hydro-to-Cathode technology.
That method takes material derived from the leaching and dissolution process of battery recycling and puts it straight into battery material production, rather than extracting and separating the metals out individually and then reintegrating them.
The company said that compared to mining and production of new materials, the Hydro-to-Cathode recycling process is 93% cleaner and reduces costs by 59%.
The company said its long-term plans include opening additional facilities in North America, Europe and Asia to process up to 150,000 metric tons of lithium-ion material globally per year.
Read more about the EV battery supply chain, including the second-life and recycling, in this in-depth report from Ultima Media's Automotive business intelligence unit – Electric vehicle battery supply chain analysis