Vice President Kamala Harris has reassured Korean leaders that battery supply chains will not be punitively affected by tax credits in the Inflation Reduction Act.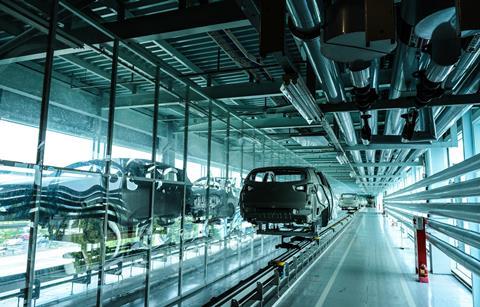 US Vice President Kamala Harris has reassured South Korean Prime Minister Han Duck-soo that America is keen to work with major Korean EV battery suppliers and car makers despite provisions in the Inflation Reduction Act that seem punitive against them.
The Inflation Reduction Act gives tax credits to consumers based on the amount of components in a vehicle that are made in the United States and with American-sourced materials. Rather than being at the point of the car maker, these will be a visible discount for consumers, showing how much of a car is US-made or originated.
South Korea is home to LG, which holds nearly a quarter of the global electric car battery market. LG is already a supplier to GM and Stellantis in the United States and has been collaborating on the construction of gigafactories with both, as well as entering into joint venture with GM and Honda to build batteries in the US. Despite the charging fire risk which caused all Chevrolet Bolt cars to be recalled for battery replacement, LG remains a major partner for American OEMs in the quest for electrification.
Korean manufacturers Hyundai and Kia also have yet to build stateside EV factories, meaning their cars would not benefit from the tax credits. Hyundai has announced $5.5 billion investment in electric vehicles in the United States, including creating jobs at a new factory in Georgia but is currently still importing its vehicles. Currently, Hyundai is second only to Tesla in EV sales in the US, a position that could be considerably impacted by the lack of discount.
Yoon Suk-yeol, the South Korean president, stood partly on a promise of increasing ties with the US. That could be seriously affected by Korean battery makers using supplies mined in China, amid increasing US-China tensions and measures such as the Inflation Reduction and CHIPS acts that focus on reshoring supply for American manufacturing.
Vice President Harris, attending the funeral of former Japanese leader Shinzo Abe, met with Duck-soo to address concerns about the effect of the acts on US-Korea trade relations. According to a White House statment the two governments agreed to work for "peace, stability, and prosperity in the Indo-Pacific and around the world."
Additionally, as the US government expands its efforts to green both business and energy supply, the statement said that Harris "welcomed steps to broaden the alliance to take on the defining challenges of our time," when it came to EV production and the future of transportation.