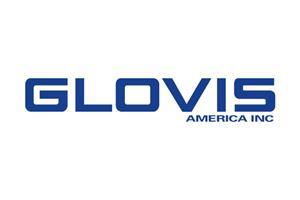 Irvine, CA
Administrator, Business Development
GLOVIS America, Inc. is a third-party logistics provider headquartered in Irvine, CA. Since our inception in 2002, we are committed to delivering our customers products via truck, rail, or ocean vessel throughout the U.S., Canada, and Mexico. Glovis America makes every effort to exceed standards by providing quality service to our customers and vendors of the automotive, freight forwarding, parts distribution, used car, and fuel industries. We cater logistics strategies and processes to our customers' needs by utilizing the latest information systems and advanced technologies.

The Administrator, Business Development (65509) will manage and maintain team documentation efforts for responses to Request for Proposal (RFP), Request for Quote (RFQ), and Request for Information (RFI) projects for enterprise-level prospects. This position will collaborate daily with project managers, as well as other internal stakeholders.
Responsibilities
Primary
Establishing RFP/RFQ/RFI priorities and target dates
Assist in analyzing bid requirements against the proposal outline to ensure both compliance and responsiveness to the customers needs
Collaborate with sales and operations to meet deadlines and provide customized/accurate responses
Keep files and folders organized and input opportunities into company CRM system
Work independently and collaboratively with the Business Development team and all departments across the company
Facilitate strategy meetings for final proposal submission and creation of subsequent marketing materials for finalist presentations
Build collaborative relationships with operations staff to facilitate team synergy, creativity and effectiveness
Secondary
Translate RFP/RFQ/RFI framework into visual decks for sales presentations
Utilize graphic design tools, maps, charts/tables, presentation slides and interpret engaging custom presentations and proposals (in PowerPoint or other relevant software) with compelling visual content
Attend strategy and new business meetings as needed
Conduct research and administration to support sales process
Tertiary
Assist in special projects as needed
Other Duties as Assigned
Benefits Of Working At Hyundai GLOVIS America Inc.
Medical Insurance
Vision Insurance
Dental Insurance
Health Care & Dependent Care Flexible Spending Accounts (FSA)
Basic Life and AD&D as well as Short-Term & Long-Term Disability
Paid Vacation, Holidays, and Sick leave
Pet Insurance
Hospital and Critical Illness Insurance
Wellness Program and Gym Reimbursement*
401(k) with Generous Matching
Referral Bonuses*
Auto Allowance*
Quarterly Employee Lunches, Summer Refreshments, and Monthly Team Building Activities*
Discretionary Bonuses*
Tuition Reimbursement*
Benefits may vary by location. All benefits pursuant to Company policy.
Skills
Excellent written and verbal communication skills
Proficient PC skills - Word, Excel, PowerPoint, Outlook
Experience with CRM software (Salesforce), and Database Management Systems is preferred
Excellent interpersonal and customer service skills
Capacity to manage various projects
Strong organization, prioritization, and analytical skills, with keen attention to detail
High level of professionalism and ability to communicate with Management
Understanding of basic investment management concepts such as total return, linking returns, fees, etc is preferred
Education & Experience
Bachelors Degree required
3 - 5 Years of Directly Related Work Experience in Sales, Marketing, Procurement, and/or 3PL and 4PL
3 - 5 Years of Indirectly Related Work Experience in Logistics, Supply Chain, and/or Automotive
Physical Requirements
Ability to sit in front of a desk and/or in front of the computer for long periods
Repetitive use of hand/grasping product, writing, and typing
Lift up to 25 lbs.
Carry up to 25 lbs.
Stand/walk
Company website: www.glovisusa.com
Reasonable accommodations may be made to enable individuals with disabilities to perform the essential functions of this job.
Working and Environmental Conditions
The work environment characteristics described here are representative of those an employee encounters while performing the essential functions of this job.
Typical office environment with low-level noise exposure.
Communication with employees and field partners will be primarily conducted via phone and email.
The above statements are intended to describe the general nature of work performed by employees assigned to this position. They are not intended to be a complete list of all job duties performed by persons in the position. Glovis America reserves the right to revise or amend duties at any time as the needs of the company and requirements of the job change.