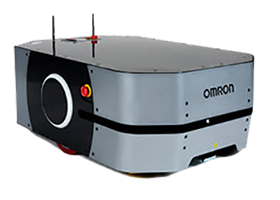 Robot producer Omron Automation Americas has brought out a new machine to move bulky and heavy objects such as transmission blocks and automotive seats around vehicle assembly plants.
The LD-250 is the latest addition to the Illinois company's autonomous mobile robots and is capable of carrying payloads up to 250 kg. Its sturdy structure makes it suited to moving heavy automotive parts around the factory floor, according to Omron.
Features include the ability to avoid people and obstacles while automatically calculating the best route to transport material, thereby optimising material transport and reducing labour requirements, the company said.
The machine also offers its fleet manager system, which enables control of up to 100 mobile robots with different payloads through a single network by managing traffic, battery charging requirements and vehicle navigation.