Priority Freight has transported two tons of automotive parts from suppliers in China to an unnamed OEM customer in Spain.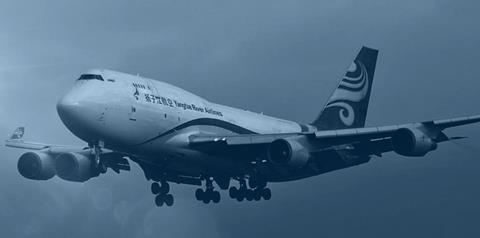 The time-critical logistics provider had to ensure the delivery of the parts, which came from two different manufacturing sites in Tianjin, in 48 hours.
Priority Freight said it prepared the relevant customs paperwork and secured two vehicles to pick up the parts as soon as the factories in China started production. From the plants the parts were transferred to Shanghai airport for the first flight out on Friday.
To ensure the goods would arrive in Spain by Saturday evening, Priority Freight chose a direct air freight service to Frankfurt and then chartered a plane from Stuttgart to Madrid. The expeditor has its own regional office at Frankfurt airport, which it said played a big part in the success of the operation.
"In Frankfurt, the cargo was divided in two – with the urgently required goods transferred to Madrid via air charter from Stuttgart on Saturday morning, and the less urgent components following by road freight," said Priority Freight in a statement. "This move, initiated by Priority Freight, saved another €8,000 in freight costs for the client."
Priority Freight could not confirm the names of the companies involved because of confidentiality agreements. There are a number of automotive manufacturing and suppliers operating in and around the Madrid area, including Iveco, Nissan and Stellantis.
Carmakers are facing a number of inbound supply challenges at the moment, including a shortage in the supply of semiconductors and parts delays caused by a misalignment of container capacity post-Covid. That situation was exacerbated by the recent congestion on the Suez Canal caused by the Evergreen container vessel MV Ever Given. This has created delays and skyrocketing costs for logistics providers, and importers and exporters, both on the sea and in emergency freight.