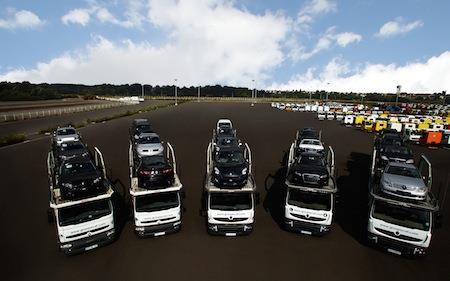 Finished vehicle transport specialist Groupe CAT has inaugurated its new headquarters beside the River Seine at Suresnes on the outskirts of Paris.
The offices will bring together departments and employees currently spread between the Parisian suburb of Levallois and the English Channel port of Boulogne. The 5,600-sq.m HQ will house 400 employees.
"This new location has become essential to support the development of the group," said CAT.
The group owns 1,700 trucks, 2,600 railway wagons and has a 200-site global network catering to the logistics of moving finished vehicles and associated value-adding services such as preparation, bodywork, painting and customisation. CAT also moves spare parts, two-wheelers and industrial components around the world.