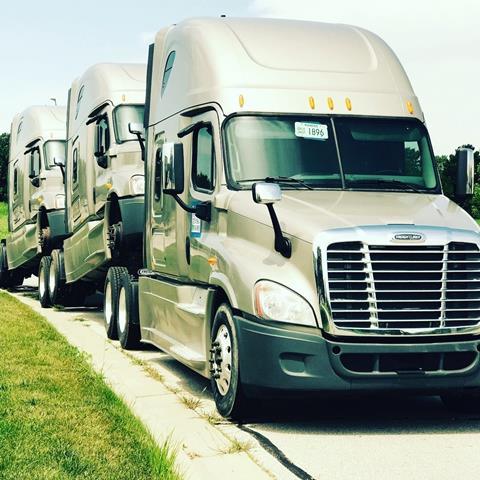 North American finished vehicle logistics company United Road has bought US-based, heavy-haul transport provider Team Drive-Away (TDA), a non-asset transporter of new and used commercial vehicles.
TDA handles 20,000 unit shipments every year through a network of 500 independent contractors, which it matches with requests for truck moves and fleet repositioning. The company's drivers can transport loads as singles, multi-level platform decks or tow-behind booms.
The takeover includes TDA affiliates Driveaway USA and Fr8 Management and, combined with United Road's existing business, it will bring its movement of new, used and speciality vehicles to 4m this year, according to United Road. Services extend through vehicle manufacturers, resellers, commercial fleets, municipal fleet, rental agencies, dealers, auctions, web-based logistics firms and individual users.
"Team Drive-Away gives United Road new capacity to move heavy haul Class 8 vehicles," said United Road's president and CEO, Mark Anderson. Class 8 vehicles have a gross vehicle weight rating of nearly seven metric tons.
"Both companies will benefit from the infrastructure that is already in place at United Road with its sales centre, fleet support and technology capabilities, as well as the opportunity to share capacity and gain more economies of scale."
Anderson said that the asset light model on which TDA was based offered immediate cash-flow benefits to the company. The value of the takeover was undisclosed.