As costs continue to rise for automotive transport and logistics services, the Association of European Vehicle Logistics (ECG) is working with consultants PwC on a freight cost index for the finished vehicle sector that aims to provide greater clarity users and providers alike.
The first FVL Cost Index will be publicly available in the first quarter of next year, with quarterly updates thereafter.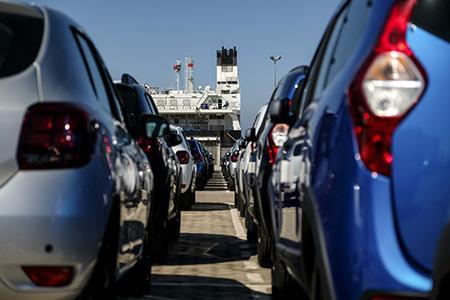 "The aim of the FVL Cost Index is to help inform everyone about where we are at the moment," said Mike Sturgeon, executive director of the ECG. "The published inflation rates are out there… but it is difficult to get a handle on the detail because most of the costs in our sector have gone up by far more than those headline rates."
Sturgeon pointed to steep increase in prices for steel and aluminium, and to the rise in labour costs because of the dramatic shortage of drivers and compound workers, as examples of costs that were increasing above headline rates.
The information in the index will be organised to provide cost information on four sectors within vehicle logistics: road, rail and sea, as well as inland and port compounds.
The main cost drivers are currently being finalised based on information provided by members of the ECG, which represents Europe's main finished vehicle logistics service providers. However, those key cost drivers are likely to include fuel prices, for both road transport and ocean ro-ro vessels, it will also include information on labour costs for both drivers and compound workers.
The information will be compiled from reliable data sources with predefined cost drivers, weightings and countries. That data will be from both public sources and from information provided by members of the ECG, though PwC will protect anonymity of sources.
The aggregated information aims to better inform users of and providers of services, among others, how costs are built up, so they can identify and focus on mitigating those costs.
Wolfgang Göbel, ECG president said: "For the first time in more than 40 years, we are facing unprecedently high and persistent inflation. Therefore, ECG and PwC Austria are working closely to provide an FVL Cost Index aiming to monitor costs developments and provide transparency."