Third-party logistics (3PL) provider Gallega Global Logistics has expanded in its home country of the United Arab Emirates (UAE) by opening a hub to meet growing regional demand for automotive supply chain services.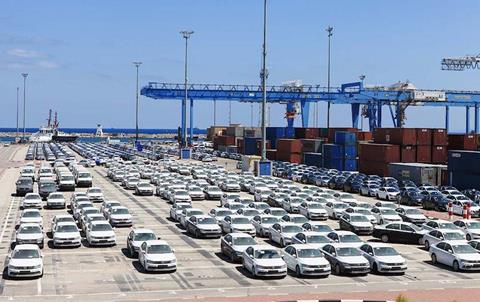 Spread across 325,000 sq.m in the Khalifa Industrial Zone Abu Dhabi (Kizad), the leased base will offer finished vehicle logistics, general warehousing, automobile workshop, customs clearance and transport services geared towards regional distributors, dealers and global OEMs.
"Our ambition is to become a key player in the regional logistics landscape and our presence in Kizad is very strategic to our growth plans," Gallega's CEO Shirish Deshpande was quoted as saying by regional trade publication MEP Middle East.
Ghassan Aboud, chairman of the 3PL's parent Ghassan Aboud Group, said: "Gallega will be a partner to Kizad and Abu Dhabi Ports, attracting more businesses…[.] Large manufacturing projects will increase the need for logistics and other services in the coming years."
Gallega manages vehicle yards, pre-delivery inspection and customisation of finished vehicles, and spare parts storage and delivery. It ships products to more than 100 countries and has hubs in Belgium and Jordan.
The Kizad base was inaugurated at a ceremony attended by senior representatives from Abu Dhabi Ports, Kizad and other companies in the UAE. Gallega's expansion at Kizad coincides with an increased presence of logistics, automotive, manufacturing and trading companies in the industrial zone.
The inaugural Automotive Logistics Middle East and North Africa conference takes place this November in Dubai