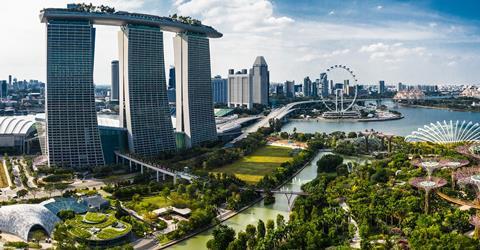 Logistics provider Kuehne + Nagel (KN) has combined its two Asian organisations into one. Based in Singapore and with around 10,000 employees on the payroll, the new set up will spearhead accelerated growth and an even stronger role for the group in logistics across Asia-Pacific, KN said.
The two current regional managers, Jens Drewes and Siew Loong Wong, will jointly lead the group's single organisation in Asia-Pacific.
Joerg Wolle, chairman of KN International, said the group has shown great success all over Asia-Pacific in recent years and built up a "strong position in this remarkable region of the world."
He added: "We strongly believe that Asia-Pacific will be the driver of the global economic development in the years to come. The joint leadership of the region by two proven executives will prepare the ground for a new dimension of organic and inorganic growth of our networks to even better serve our customers."
The change follows what KN describes as the successful combination of three European regions into one European organisation.
Within the automotive sector, KN provides inbound, outbound, production, battery chain, tyre and finished vehicle logistics, plus packaging and after-sales services as well as reverse logistics over land, sea and air. It also offers services as a sea freight forwarder and contract logistics provider.