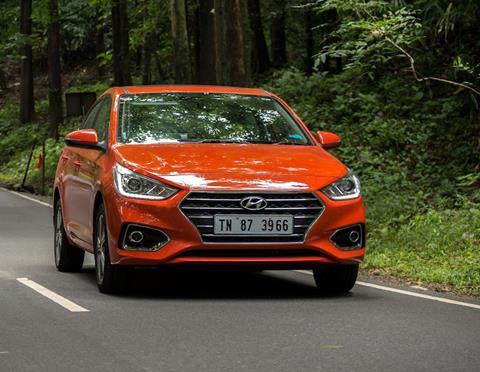 Vehicle sales in India have continued their decline between April and September this year, according to figures from the Society of Indian Automobile Manufacturers (Siam).
Domestic sales of passenger vehicles were down 23.5% to 1.3m compared with the same period in 2018, while commercial vehicles dropped 23% to 375,480. Even the dominant two-wheeler market in India showed a decline of nearly 17% over the period, with 9.7m units sold.
However, exports of passenger cars from India showed a 4.4% increase to 365,282 units in the April-September period compared to the same period last year. Hyundai Motor India, Ford and Maruti Suzuki were the top three exporting carmakers. Along with a 4.1% increase in two-wheel exports (1.79m), this helped grow overall vehicle exports up by 1.3%, though commercial vehicle exports dropped by more than 41% between April and September to 30,564.
In September India's Finance minister Nirmala Sitharaman announced various measures to make more credit available to try and stimulate domestic sales while vehicle makers have been offering discounts and other consumer incentives. However, according to Siam, the industry is limited in its ability to provide large discounts and what is really needed is a reduction by the government in the Goods and Services Tax rate from 28% to 18%. That, said Siam's president Rajan Wadhera, would "significantly reduce the cost of vehicles and in turn create demand".
"There is also an urgent need to come out with an integrated incentive-based scrappage policy covering all segments of the auto industry as promised by the honourable finance minister," added Wadhera.
India's Ministry of Road Transport and Highways has formulated draft guidelines for an Authorised Vehicle Scrapping Facility (AVSF) in the country.
Top exporting carmakers in India:
Hyundai Motor India 103,300 (+19.3%)
Ford India 71,850 units (-6.6%)
Maruti Suzuki 52,603 (-4%)
GM India 40,096 (-1.75)
VW India 37,908 (+4.7)
Figures courtesy of Siam but do not include data from Audi, BMW, Jaguar Land Rover or mercedes