Russian vehicle maker AvtoVaz has opened a 25,000 sq.m aftermarket parts distribution centre (PDC) for the Lada brand in Tver, 180km northwest of Moscow. It is the largest regional logistics facility for Lada spare parts and will be managed by contract logistics provider TC Alpha.
AvtoVaz has invested 1.3m rubles ($18,000) in the centre and with support of the government of the Tver region construction was completed in under a year. The building, which is sited in the Raslovo Industrial Park, includes 21 loading ramps and will handle 20,000 line parts, with scope for expansion.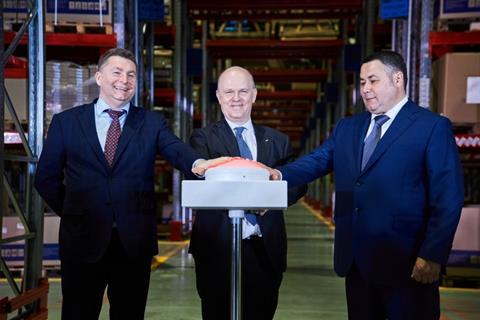 AvtoVaz said the PDC would further support next day delivery of parts to dealerships in the region as well same day delivery of urgent spare parts to dealers in Moscow and St Petersburg. The position of the PDC in Tver puts it on the main federal M11 highway joining the two cities.
Furthermore, the company will be able to quickly deliver aftermarket parts for Lada dealers and service centres in Nizhny Novgorod, Voronezh, Vladimir, Yaroslavl, Smolensk and other cities thanks to main highway links out of Moscow.
The centre will be supporting around 100 dealerships and 400 wholesale customers in the central federal region and surrounding areas, according to AvtoVaz.
"We have the largest dealership network in Russia – 301 centres and over 1,500 Lada Detal' retail stores – and this entire system has to work in harmony," said Nicolas Maure, president of AvtoVaz. "I am sure that this new logistics hub will increase the quality and speed of these activities and, therefore, increase the quality of our service."
Lada said this month that it had sold more than 160,000 between January and May, a 53% increase on the same period in 2020, and a result helped by market support measures introduced in the first quarter by the Ministry of Industry and Trade.