GM is starting a used-car sales business in the US this spring called CarBravo, which allows customers to shop online or at the dealership and includes non-GM inventory.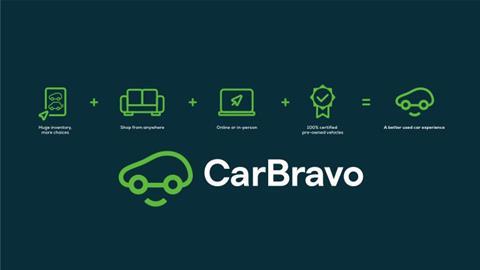 The carmaker said that all vehicles sold through CarBravo will be inspected and reconditioned to meet GM standards and that customers will benefit from at-home test drives and home deliveries where available at participating dealers. The carmaker said its nationwide network of dealers would facilitate transport of vehicles to customers.
"CarBravo will give customers more choice and access to shop significantly expanded inventories of both the dealer and a national central stock of GM used vehicles," said Steve Carlisle, GM executive vice-president and president of GM North America. "Importantly, the programme features will also be offered on non-GM used vehicles. CarBravo is designed to provide customers the convenience to shop how they want, where they want – online, at the dealership or both."
GM's is running the business through its new digital retail platform (DRP), which it said provides "a simple and transparent shopping interface featuring clear dealer pricing, vehicle history reports and 360-degree views of the vehicle".
The launch of the online service pitches GM against start-up vehicle sales platforms such as Carvana and CarMax. Online sales of new and used vehicles and supporting services have grown since the disruption to physical dealerships and auctions caused by the pandemic.
Even prior to the pandemic OEMs were looking to turn dealerships into 'experience centres', a concept long touted by Tesla and being adopted by a number of start-up carmakers.