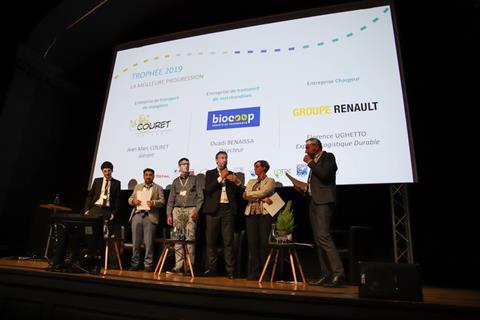 French carmaker Renault has been recognised for lowering the volume of CO2 emissions from its freight transport.
It came third among companies making most progress in voluntarily reducing the environmental impact of their freight activities under the Fret21 programme organised by the government and several bodies in the French transport industry including the freight carriers' association, AUTF.
At the end of 2017, Groupe Renault's supply chain had reduced CO2 emissions from logistics activities in Europe by nearly 9%, surpassing an initial commitment of 7%.
As part of that pledge, the OEM is taking several measures to reduce its impact on the environment such as reducing fuel consumption, being multimodal by using rail and maritime transport, and optimising the filling rate.
The company said: "Renault's involvement in the Fret21 system illustrates the group's ambition to reduce the ecological footprint of each vehicle throughout its life cycle, from the transport of manufacturing parts to customer delivery and end-of-life processing."
Renault claims to be the first car manufacturer to set a public and quantifiable target for reducing its carbon footprint. Compared with 2010, the decrease was 18.2% by 2016 and the objective is to take that number down to 25% by 2022.