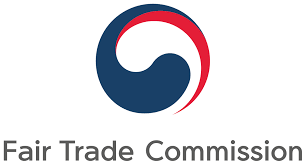 Denso, Diamond Electric Mfg, Hitachi Automotive Systems and Mitsubishi Electric have been fined a total of $76m by South Korea's fair trade commission.
The four Japanese companies were found guilty of rigging bids for automotive parts that they subsequently supplied to vehicle manufacturers in South Korea. In addition, South Korean public prosecutors have also filed criminal complaints against both Hitachi Automotive Systems and Mitsubishi Electric.
The fair trade commission said that Denso, Hitachi and Mitsubishi Electric were mutually adjusting prices in advance of bids for alternators and also distributing orders between them. This was true not only for the South Korean market, but also globally. The practice was first introduced in 2004 and continued for ten years, initially investigated by the South Koreans following the fining of these companies in the US and Europe in 2010.
The Korean authorities identify Denso, Diamond Electric and Mitsubishi Electric as having colluded in the price of ignition coils for the South Korean-produced Marib for GM. Neither Diamond Electric nor Mitsubishi Electric bid for the contract, giving Denso an advantage.
Mitsubishi Electric was also found culpable of helping Denso win the 2007 bid for alternators for Hyundai Motor's Grandeur HG and Kia's K7 VG.
Mitsubishi Electric said that it will take appropriate action after receiving formal notification from the Korea Fair Trade Commission, while in an interview with the Nikkei newspaper, a public relations office for Hitachi Automotive Systems said it would consider the response once a formal notification had been sent.
According to Korea's Yonhap News Agency, the competition authorities were going to make the fines public last month, but held off, hoping that the South Korean and Japanese governments would be able to resolve an ongoing trade dispute between them first. However, after talks broke down, Japan immediately undertook retaliatory measures against South Korea.