VW's division in Russia has signed a five-year contract with warehousing and distribution provider Tablogix to manage its parts distribution centre (PDC) in Chekov, south of Moscow.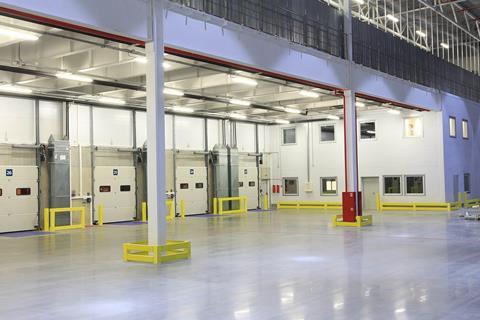 Tablogix will provide same-day and next-day parts deliveries from the PDC to dealers and service centres in Russia, and neighbouring countries in the Commonwealth of Independent States (CIS). The 52,000 sq.m PDC is operational 24/7 and handles parts for VW Group brands, including Audi, Bentley, Seat, Skoda and VW, as well as Ducati and Lamborghini.
VW Group Rus opened the €70m PDC, 50km outside Moscow, in 2016 when it moved and consolidated spare parts operations from Pushkino and Electrougly. The centre can store over 63,000 line items.
The logistics provider will also adhere to VW's Think Blue policy, which aims to make the most efficient use of materials and transport to reduce energy consumption, waste and emissions.
In 2019, Volkswagen Group Rus sales reached 233,600 vehicles and 214,000 of those were made in Russia: 150,000 cars at its plant in Kaluga, and 64,000 at the plant in Nizhny Novgorod. VW's share of the Russian car market was 13% in 2019. It also made 143,500 engines.
Meanwhile, vehicle exports to the CIS countries and Europe reached 24,600 vehicles last year, while 24,000 engines were sent to production sites in Europe.
Sales dip
The Russian automotive market continues to fluctuate into the new year. In February 2020, Russian sales of new cars and light commercial vehicles hit just over 119,000, a decrease of 2.2% compared to February 2019, equivalent to 2,700 sold units, according to the Russian Association of European Businesses (AEB).
"February market sales show a 2% decline compared to the same month one year ago, in line with market expectations," said Joerg Schreiber, chairman of the AEB Automobile Manufacturers Committee. "However, considering a number of brands have stopped sharing their sales data on a monthly basis (globally), the whole market picture is not quite complete at this point."
Next month the AEB will publish a quarterly sales report that will show cumulative sales results of all brands represented in Russia during the first three months of 2020.
Speaking about the contract with VW Group Rus, Alfred Eckl, development director at Tablogix said: "To work for the number one in the automotive world is a great honour and we are proud that VW Group selected Tablogix. We are not a global player (as were the previous providers of VW Group), and operate only out of Russia, therefore the decision taken by VW was based purely on competitive prices, high quality standards and the reputation gained with eight other automotive companies in Russia."
Tablogix has been operating in Russia since 1994 and in 2012, its expanded its services to provide international transport and customs clearance.
"VW Group is now our biggest account and we plan to delight this client during the five-year contract period, with the aim of being a long-term partner and provider of choice," added Eckl.