Fleets of Toyota cars will be shipped from a new train depot in Nottinghamshire as the UK's largest rail freight company initiates a double-pronged push towards sustainability.
DB Cargo UK has pledged to invest £2.6 million ($3.6m) in developing its train cache at a depot in the town of Toton as a means for improving the export and import of a new line of Toyota cars. DB Cargo is partnering with finished vehicle rail specialist STVA, a division of logistics firm Groupe CAT.
Pending planning approval in the UK, the new services are set to begin in January 2022, with hybrid Corollas built at Toyota's nearby plant in Burnastorn, in Derby shipped to France and the Czech Republic. Toyota Aygo, Yaris, and the new Yaris+ vehicles manufactured in France and the Czech Republic will be imported on the return leg to make full use of the new services.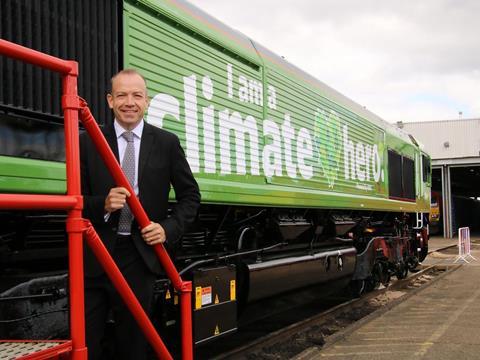 The rail investment comes as DB Cargo begins using hydro-treated vegetable oil (HVO) as fuel for its diesel-powered locomotive fleet.
The Department for Transport has said that trains running on HVO can reduce carbon emissions by up to 90% compared to diesel.
UK Chief Executive Andrea Rossi described the move as a "really exciting collaboration between DB Cargo UK, Toyota and STVA which will breathe new life back into redundant land at our Toton depot".
"It's a win-win-win for STVA, Toyota and ourselves and will see us deliver an efficient and environmentally-friendly rail logistics solution for one of our most important automotive customers," he added.
Rossi outlined how each train will carry "the equivalent load of around 23 road transporters", explaining that the rail solution "will not only reduce congestion on the UK's road network but will also generate significantly less CO2 emissions than if they were taken by road".
This highlights how the move aims to help achieve two targets in coordination, both helping reduce carbon output and alleviate crowded roadways.
Toyota has also stated its commitment to meeting carbon neutrality targets and its top logistics executive praised the new development as exemplary.
Leon van der Merwe, vice-president of Supply Chain at Toyota Motor Europe, said: "As a company we are dedicated to making continuous progress towards carbon neutrality, and this includes seeking ways to reduce emissions from manufacturing, vehicle use and logistics."
"By utilising this new rail freight multi-modal opportunity, we are helping to ensure our low emission hybrid electric vehicles built at our British Burnaston plant can be transported to our customers in an increasingly sustainable way," he added.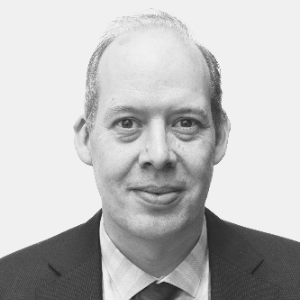 Up to three trains per week are planned to depart from the new Toton facility, each carrying up to 230 finished cars.
In an interview earlier this spring with Automotive Logistics at the Automotive Logistics and Supply Chain Europe Live conference, van der Merwe emphasised how important reducing emissions and pollution across the supply chain was becoming for Toyota. He pointed to the importance of measuring emissions as a standard KPI, shifting more transport from road to rail, as well as exploring alternative transport fuels in a transition to zero emission transport technology.
"Toyota and everyone else in the industry has to start experimenting. Whether we look at LNG or CNG, or hydrogen, the big challenge is the infrastructure," van der Merve told Automotive Logistics. "Until the industry starts investing and using some of these alternative fuels, the government and the rest of the support industry are not going to start moving in that direction. That to me is the big question that we don't have an answer on."
At the Toton facility, DB Cargo will invest in a new vehicle storage compound as well as associated loading and unloading facilities on a disused section of the site adjacent to the paintshop and stores currently on the site.
The official unveiling of the newly named 'I Am A Climate Hero' locomotive was done by UK Rail Minister Chris Heaton-Harris during his visit to the site.
"We are boosting British business whilst cutting carbon. This is what building back greener is all about. Trains are one of the most eco-friendly ways to transport goods, and DB Cargo UK is leading the way in making it even greener," the MP said.
DB Cargo UK is currently the country's top transporter of finished automotive units.