Automotive Logistics returns in person to Europe this year with an event that is packed with data, discussions, workshops and networking
Munich in Germany will be the location for Automotive Logistics and Supply Chain Europe 2022, bringing back together experts from the leading carmakers, tier suppliers, logistics and technology service providers, as well as those from the fast-growing range of start-up innovators.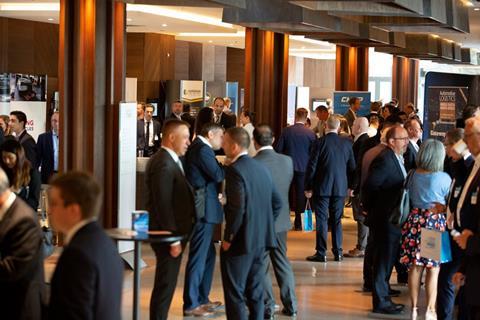 Speakers confirmed so far include: Matthias Braun, head of battery cell logistics at VW Group; Martin Corner, vice-president of global supply chain logistics, Volvo Cars; and Greg Ombach, executive vice-president, head of battery systems and head of strategy and innovation at Dräxlmeier.
This year's conference, which takes place between May 2-4, is about rebuilding the automotive sector greener, stronger and smarter.
The agenda is packed with data, discussions, workshops and networking, and will be better and larger than ever. As well as being back in person, the conference will play to the strengths of its online presence, built up during the Covid disruption, to reach even more stakeholders and enhance connection opportunities.
The aim of the event is to help the industry manage the sweeping changes impacting the European automotive supply chain while it simultaneously deals with ongoing disruption.
Sustainable for the future
Those sweeping changes are largely a consequence of the seismic shift toward the electrification of the vehicle, which is driven by regulatory pressures aimed at cutting vehicle emissions and enhancing the sustainability of the supply chain supporting vehicle production.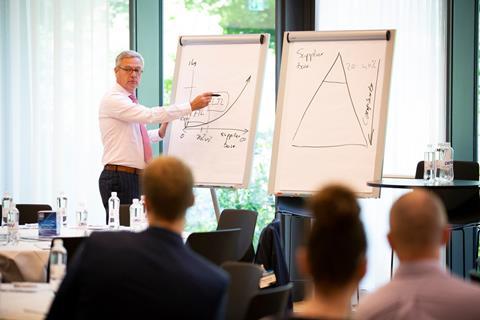 As part of its Climate Target Plan, the European Union wants 30m zero-emission cars and 80,000 zero-emission trucks on Europe's roads by 2030. It also wants rail freight to increase by 50% and transport via inland waterways and short sea shipping to rise by 25%. It doesn't stop there. By 2050, the goal is for rail freight to double, and for transport by inland waterways and short sea to rise by 50%.
Those plans are having an impact across the supply chain. The sourcing, production and supply of lithium-ion batteries to power those zero-emission vehicles is one major area of transformation with an impact on OEM, supplier and logistics provider alike.
Digital drivers
The passenger vehicle is also becoming more digital, which has implications not just for the driver but for the way the vehicle is built and delivered. The factories building these new units of mobility are also becoming more digital, as is the technology being developed to manage goods. That includes everything from autonomous robots working dark warehouses and drone deliveries, to the autonomous parking and charging of vehicles out of the assembly plants using AI-enabled robots or lidar control towers.
Furthermore, data analytics and the digital tools used to effectively, and usefully, interpret an ever-richer lake of information can boost reliability, control and end-to-end visibility in logistics, as well as enabling more predictive decision-making and ultimately better inbound and outbound logistics network planning.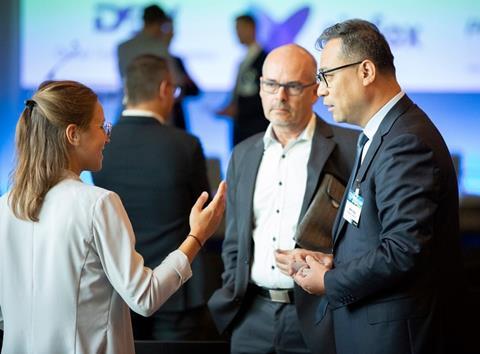 At the same time, the industry is still battling disruption caused by the shortage in electronic components, and the ongoing problems with shipping and container misalignment.
This year's event in Munich will address these issues through exclusive keynote presentations, panels and interviews, from large and start-up players across inbound, manufacturing, finished vehicle and service parts logistics. It will encourage collaboration, promote innovation and help prioritise investments that support the European automotive industry's recovery, and its ambitious goals in electrification and sustainability.
Supply chain management has never been more central to the short and longer-term planning of automotive manufacturers in Europe and is essential to the region's recovery and transition. Attend the conference to understand how logistics can be a competitive advantage, and how you can ensure your supply chain succeeds in the never new normal.
Join us as we return to Europe and work together to build a greener, stronger and smarter industry for the future.
Back but better
Rebuilding greener, stronger and smarter
May 2-4, 2022
Automotive Logistics and Supply Chain Europe 2022
Agenda tracks for ALSC 2022
Navigating the new 'never normal'
The strategic changes that manufacturers and logistics providers are making to mitigate risk and disruption, include evaluating sourcing and inventory decisions, improving material and vehicle traceability, using data-driven demand and capacity planning, and partnering with strategic suppliers and logistics providers
Digitalising logistics
Exponential increases in data and real-time visibility can improve decision making, alleviate supply chain disruption and bottlenecks, and pave the way for advanced technologies such as AI and machine learning
Scaling up EV and battery supply chains
OEMs, suppliers, providers and other stakeholders must invest in scaling the EV supply chain to help Europe realise its electric future, from packaging to vehicle logistics, to supporting charging infrastructure
Achieving net zero
OEMs and suppliers need to establish greater traceability and transparency, with common standards to measure supply chain emissions and identify opportunities to decarbonise and reduce waste. Logistics leaders share their strategies for sustainable operations
Driving innovation in production and logistics
As the industry accelerates to an electric, digital and sustainable future, manufacturers require more innovative solutions across supply chain networks and production sites. Investing in the right technologies and partners to not only mitigates rising logistics costs, but to creates smarter, connected and greener factories and supply chains
SCM as a competitive advantage
Supply chain management is becoming a competitive advantage for automotive manufacturers that achieve the right balance of resiliency and lean management in purchasing and production planning. That is why supply chain organisations are having an increasing influence on executive decisions and business models.