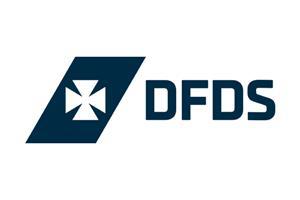 Europe, preferably close to DFDS offices in Germany, Netherlands or Belgium
Are you a passionate logistics fan and a self-starter who sees opportunities around every corner? Are you ready for a new role, focusing on growing the Automotive industry within DFDS?
Unique opportunity to develop the automotive business within DFDS
As part of the DFDS Group's continued growth and development strategy, an organization has been formed to increase focus on selected industries. Automotive is one of the largest and most important industries within DFDS and we have high ambitions on growth and execution on our strategy and go-to-market plan.
You will be a part of a growing and dynamic company. In this position you will develop, both professionally and personally. The position will be critical for the business, and you will have the possibility to create and form your own role to a high extent.
The team, that you will be a part of, will be working with Strategy, Business Development and Global & Key Account Management, covering a broad range of expertise to drive the business forward and support our customers and colleagues in the DFDS Group.
Main responsibilities
As Business Development Manager, you will be responsible for developing the business within the automotive segment in Europe. In line with the business strategy and defined targets, your focus will be on identifying new business opportunities for a wide range of customers, from key accounts to prospect customers. You will also build long-lasting competence and develop service offerings within the group.
Preferred professional profile
We think that you have several years' experience from a similar role within logistics and supply chain in the wide context of the automotive industry. Experience within contract logistics is meritorious. To become successful in the role you should also have a commercial background and a proven, successful, sales track record for delivering excellent sales results to automotive customers.
We are looking for a person with a strong personal drive and ability to create trustful relationships. An entrepreneurial spirit and opportunity driven person that is good at establishing customer relationships will have great chance to succeed in this role.
The applicant is preferably located on continental Europe and close to DFDS offices in Germany, Netherlands or Belgium, however other locations will be considered. The role reports to Franz Goller, Business Development Director, Automotive, located in Gothenburg, Sweden. There are no direct reports in this role.
English is a prerequisite, and we expect you to have a university degree in a relevant field.
Since you will be working with OEMs and first tier suppliers in Europe, travelling will be required.
If you have questions to the position please contact Franz Goller, Business Development Director, Automotive, at frgol@dfds.com. All applications will be treated in confidence.
DFDS has successfully undergone major changes in recent years. DFDS is a consolidator in the shipping and logistics industry in Europe and has a strong record of acquiring businesses. The company has doubled in size over the last decade and continues to grow rapidly with the recent acquisitions of UN RoRo and HSF. DFDS is running at a rate with a revenue of ~25 bDKK for 2022.