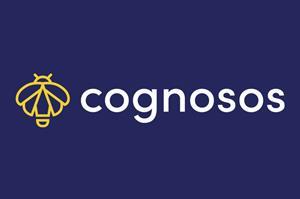 UNITED STATES
Product Manager - IoT
Cognosos is at the forefront of a new generation of real-time location systems (RTLS), leveraging the cloud and machine learning to significantly reduce the cost of ownership of asset visibility solutions. Our patented, award-winning technology deploys quickly both indoors and outdoors, delivering an unparalleled combination of price and performance that is now tracking over 100,000 assets across multiple industries including automotive, logistics and healthcare.
One of the most rapidly growing companies in the Atlanta area, Cognosos is seeking an energetic Product Manager who wants to help build the product portfolio and be a part of a young company on the rise. This role will be responsible for product planning and execution throughout the Product Lifecycle, including gathering and prioritizing product and customer requirements, working with the Chief Product Officer to define the product vision, and collaborating closely with engineering, sales, marketing, operations, and support to ensure revenue and customer satisfaction goals are met.
If you're looking for a highly challenging position with the opportunity to advance your technology career in the areas of machine learning, cloud computing and enterprise business intelligence, then this is a great opportunity for you. You will own an established product line seeing substantial growth in demand with a clear, customer-driven roadmap of value-added features. You will also have the opportunity to build a new product line from the ground up, based on the established Cognosos technology. This new market is currently underserved by traditional solutions, but creating significant demand for the Cognosos brand of RTLS.
This position offers many options for career growth as the company enters new markets and builds dedicated business units to support each of them. You will also have an awesome manager - like, the best. Ask anybody.
Responsibilities:
Manage all lifecycle stages for the product from ideation through sunset, with responsibility for ensuring the deliverables are understood and releases are delivered on time
Manage the prioritization process and maintain the product roadmap, working along with the key stakeholders
Collect and analyze feedback from customers, stakeholders and other teams to shape requirements, features, and products
Work with the Customer Success team to ensure product quality is top of its class
Deliver MRDs/PRDs and other product documentation
Work with marketing in building appropriate collateral and sales material
Required Skills & Experience:
Bachelor's degree required
5+ years of Product Management experience in a technology company
Demonstrated success defining and launching excellent products
Experience with fully integrated hardware and cloud-hosted software solutions
Previous supply-chain expertise is highly desirable, particularly trailer and logistics yard management
RFID, IoT, or location technology (RTLS) background is highly desirable
Benefits and Perks:
We are pleased to offer:
Competitive salaries
Unlimited vacation so you can rest and recharge
Full benefits program (Health, Dental, Vision, 401(k), life and disability insurance)
Unlimited vacation so you can rest and recharge
Paid parking at our Atlanta office
Opportunity for equity participation
Volunteer opportunities
Weekly catered lunches
Whether it's virtual happy hours, company-wide contests, or quarterly cultural outings, we are always looking for ways to keep people happy and engaged with their teammates.