GM is launching a digital marketplace in the US that will make a 45,000 service parts available for purchase online, with options for home delivery or pick up from one of more than 800 dealers.
The online catalogue of parts includes oil filters, engine and cabin air filters, batteries, brake pads, accessory belts, cooling hoses and windshield wiper blades, among other parts, for Chevrolet, GMC, Buick and Cadillac owners.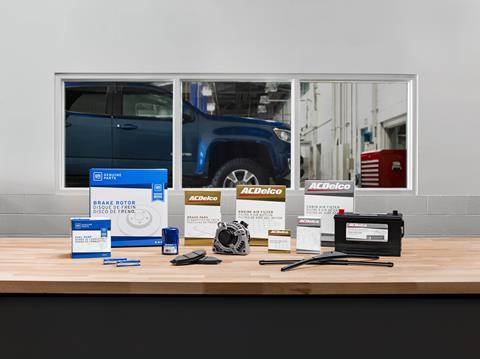 GM forecasts that online sales of its parts and accessories will add up to $40 billion by 2030.
The carmaker said it plans to offer parts, accessories, digital products delivered over-the-air and subscriptions through a single digital storefront.
The carmaker started selling accessories online in 2015, covering 5,000 products.
"We are placing software and digital services at the centre of every part of our business," said chief digital officer, Edward Kummer. "The future of GM retail lies at the intersection of digital and physical e-commerce. Whether it's selling parts or vehicles, GM will meet our customers where it's most convenient for them."
GM said it plans to provide customers with the option to shop, purchase and finance electric vehicles (EVs) entirely online, though those customers will be able to come to the physical dealership at any point they choose.
Last week the carmaker announced it was starting a used-car sales business in the US this spring called CarBravo, which allows customers to shop online and includes non-GM inventory.