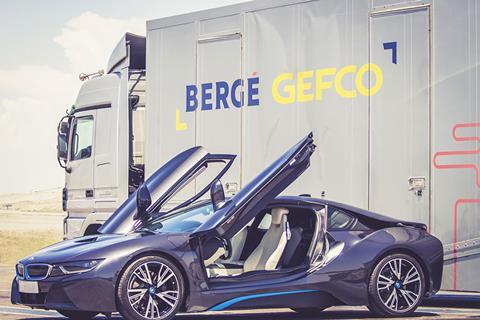 Finished vehicle logistics provider Bergé Gefco will be responsible for the Spanish disribution of 75,000 new and 15,000 used vehicles for the BMW group on average each year.
Renewal of the agreement will guarantee continuity and stability of BMW Ibérica's logistics flows following start-up of newly formed Bergé Gefco early this year, the logistics provider said.
The contract lasts until March 2025 and includes BMW's Mini brand, movements between dealers, handling, pre-deliveries, and some workshop and field services. Bergé Gefco says it will be storing up to 15,000 vehicles at any one time.
As the contract has been awarded for six years, it represents the company's consolidation as a leader in transport of vehicles registered in Spain, Bergé Gefco added.
The arrangements cover the Iberian Peninsula, Balearic and Canary Islands, and the Spanish cities of Ceuta and Melilla on the north African coast.
BMW will use Bergé Gefco's logistics centre in Ciempozuelos (Madrid) for the entry by train of its vehicles from three of its factories in Germany. The centre in the port of Santander will be the gateway for BMW's production of the fourth factory in Germany, vehicles from the United States, and Mini vehicles from the UK and Dutch factories.
The Spanish-focused Bergé Gefco finished vehicle logistics joint venture was formed by Spain's Bergé y Compañía and Gefco of France. The companies' other activities remain separate.