Russian materials supplier, Magnitogorsk Iron and Steel Works (MMK), is building a 1.2 billion rouble ($18.4m) production and logistics facility in Togliatti following a deal signed with local government. The company said it was building the new plant because of high demand by the automotive industry for its metal products and would be supplying carmakers in western Russia.
Togliatti is home to one of the biggest automotive manufacturing plants in the world, owned by Russian vehicle maker Avtovaz, and MMK will be supplying 60% of its total monthly automotive metal deliveries to the company. A spokesperson for MMK said one of the two main reasons the location was chosen was its vicinity to AvtoVaz, its main customer. The second was its closeness to the federal highway, enabling quick deliveries to other carmakers.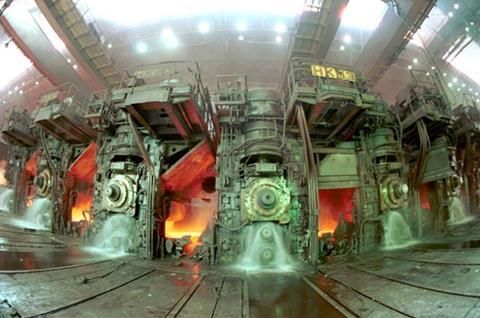 Construction on the facility will begin at the end of this year and MMK said it was expected to be ready by the first quarter of 2021. The centre will be able to accommodate up to 150,000 tonnes of steel, including high-quality rolled steel products, at any one given time. Previously metal was delivered directly to customers from Magnigorsk or via temporary storage warehouses.
"The Samara region is a long-standing and reliable partner of MMK," said MMK's CEO, Pavel Shilyaev. "MMK's modern, innovative metal products are in high demand in the local automotive industry, which is one of the foundations of Russian engineering. The new production and logistics centre will consolidate MMK's strategic partnership with automakers in the region and will allow us to reach a new level of cooperation.
The agreement was signed during the recent St Petersburg International Economic Forum. The governor of the Samara region, Dmitry Azarov and the chairman of the board of directors of MMK, Victor Rashnikov, joined Pavel Shilyaev at the signing.
MMK also used the forum to arrange a partnership with Deloitte CIS aimed at establishing a roadmap for the medium-term digitalisation of the company to 2025. Following a consultation, Deloitte said there was significant potential for the use of advanced technologies at MMK.
"The MMK team's long-standing commitment to implementing information systems to manage technical and production quality, as well as traceability, have made an excellent foundation for the business," said Alexander Oleynik, director of strategy and operations at Deloitte CIS, "In turn, Deloitte will bring cross-sectoral knowledge and innovation experience to the partnership, which will allow us to fully capitalise on MMK's digital potential and form plans for its further development."
In 2018, MMK produced 12.7m tonnes of crude steel and 11.7m tonnes of commercial steel products.